Illini to Make Springfield Debut November 8th Against UIS
Posted: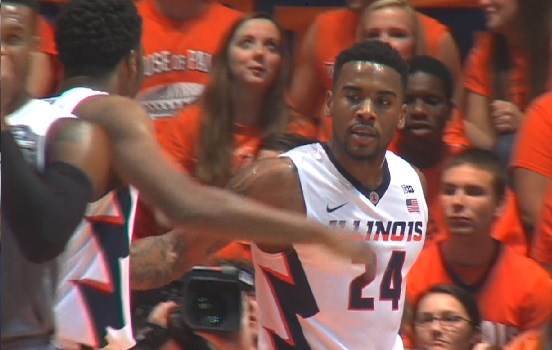 CHAMPAIGN -- (fightingillini.com) The Fighting Illini basketball program has finalized scheduling contracts for five games to be held during the month of November at the Springfield Prairie Capital Convention Center (PC3). As announced last fall, Illinois is relocating its November home games 90 miles west to Springfield while phase four of State Farm Center renovations conclude on campus prior to the re-opening of the arena in December.
Illinois will take the court at the PC3 for the first time on Nov. 8, facing Illinois-Springfield in an exhibition game. Coming off an 11-16 campaign, UIS is entering its seventh season in NCAA Div. II.
The Illini open the 2015-16 regular season against North Florida on Nov. 13. The defending Atlantic Sun Conference champions, North Florida also won the A-Sun Tournament to earn an automatic bid to the 2015 NCAA Tournament. The Ospreys went 23-12 overall and 12-2 in conference play.
Illinois will next face North Dakota State on Nov. 15. After claiming a share of the Summit League regular season title, the Bison then won the Summit postseason championship to qualify for the NCAA Tournament. North Dakota State compiled an overall record of 23-10, 12-4 in league play, and had an RPI rating of 92.
Illinois' remaining two games in Springfield are preliminary rounds of the Emerald Coast Classic. The Illini take on Chattanooga on Nov. 21. The Mocs went 22-10 last season, obtained an RPI of 112, and finished second in the Southern Conference with a 15-3 league mark.
The UI's final appearance at the PC3 is Nov. 23 against Chicago State. The Cougars went 8-24 overall last season and tied for seventh in the WAC at 4-10.
I FUND members and Illinois basketball season ticket holders have priority access to purchase the 5-game ticket package for Springfield with special pricing available only to this group. Order forms are being mailed and emailed now. I FUND members and Illinois season ticket holders can take advantage of the following special rates:

Lower Level – Sidecourt and Mezzanine, $250
Upper Level – Behind Basket, $100

Parking also will be offered at $5 per game, $25 total, directly to I FUND members and Illinois season ticket holders on their order form.
Following the pre-sale to I FUND members and season ticket holders, tickets for the Springfield games will go on sale to the general public through the Prairie Capital Convention Center.
Illinois Basketball Schedule at Springfield Prairie Capital Convention Center
Nov. 8 vs. Illinois-Springfield (exh.)
Nov. 13 vs. North Florida
Nov. 15 vs. North Dakota State
Nov. 21 vs. Chattanooga
Nov. 23 vs. Chicago State
(all game times TBD)