Mahomet business owner pushes for video gambling
Posted: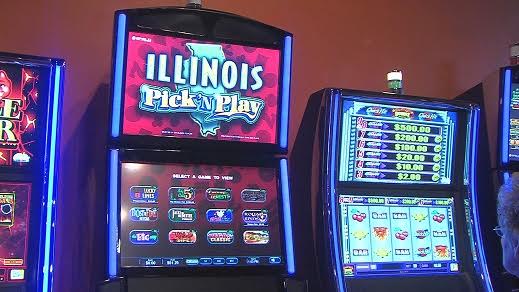 Mahomet - In his words, Rich Minick is just another business owner seeking an opportunity to grow.

"It would be a decision in support of local business or not in support of local business, he said Monday in frustration."

He made the bold statement to WAND's Michael Burton regarding Mahomet officials' decision to ban video gambling in the village. Video-gambling became legal, statewide, in 2012, but Mahomet is the only community in Champaign County with a ban still in place. The owner of Mahomet's Main Street Wingery, a popular sports bar, is now asking customers to sign a petition in support of lifting the ban.

"Businesses like mine and like J.T's down the road, we bring people to this community. We bring tax dollars from outside the community into Mahomet."

He plans to present to petition to the village board later this month - but this isn't his first push. Minick first went to the Mahomet village board in April twenty- fourteen. Formally asking them to consider lifting the ban or at least put it on the agenda for an official vote later down the line - but in order for an issue to make it to the agenda - the board has to vote on putting it there.

"there was no swing vote. We had three yes votes and three no votes and because there was no majority it automatically got tabled."

The village president of Mahomet says the board wants to spend more time with the issue after hearing opposition from community member and local pastors - like pastor Erik Gustafson of lake of the woods church.

"because of the family atmosphere. Because of the clean atmosphere in this community and that was an attractive feature and our concern is that that might be adversely affected by this."

And we won't know until the village board decides to vote on lifting the ban.