State budget crisis impacts Decatur construction project
Posted: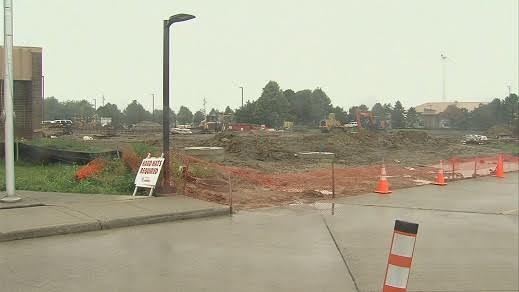 DECATUR - Many construction projects are feeling the heat from the Illinois' budget crisis. The Student Success Center at Richland Community College has a foggy future. After years of development and a few months of construction, progress may come to temporary halt thanks to financial uncertainty.
"The state legislature actually approved this money to be funded in 2010," said Greg Florian, Richland's vice-president of finance and administration.
When Governor Rauner took office in January he froze many state construction projects until his staff had an opportunity to review them. Upon review, money for the Student Success Center was released and construction began in April. But, when the budget stalemate started, the Governor once again froze some state construction projects.
"If there's no re-appropriation language, then there's no authorization to spend the money," said Florian.
However, construction of this project will be able to continue for another month and a half.
"The Student Success Center has been allowed to continue because we were required to have a 25% match," said Richland's chief of staff Lisa Gregory. "Our match for this project was 1.1 million dollars, and those are taxpayer dollars."
When that money runs dry, construction will stop. The Success Center is where enrollment services will be located all under one roof. Until it's built, Richland will have to scatter those services and put some of them off the main campus. Gregory worries the inconvenient enrollment process could affect overall recruitment.
"When you think about spending 1.1 million of taxpayer dollars with the uncertainty of not knowing whether the project will be completed, we are hopeful that we have made the right use of our taxpayer dollars," she said.
The money for the project is protected in a bond. Now, Richland staff are just waiting for the Governor to re-authorize its use so the school's enrollment process can be restored.