Del's Popcorn Shop Receives "Morale Booster"
Posted:
Updated: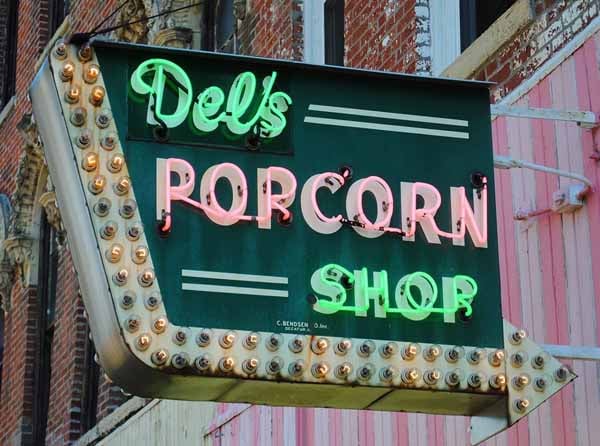 DECATUR – Del's Popcorn Shop, located on Merchant Street in Downtown Decatur, is one step closer to coming back!
This week, they received the ultimate morale booster: an insurance reimbursement check.
Reconstruction on the historic building began almost immediately after a fire in April, which caused an estimated $40,000 in damage.
The owner, Kemper Willcut II, said his team has been working tirelessly, and he couldn't be more grateful.
"We'll get back open as quickly as we can," he told WAND News.
When fire fighters arrived at the scene, they found a dumpster behind the business on fire. According to the Decatur Fire Department, the flames were climbing the wall toward the upper floor. They were able to contain most of the damage to the back of the store.
Del's has been in Decatur for 81 years. It is known as a favorite spot for people to shop during the holidays.
Willcut says the insurance check came at just the right time.
"Well, you're dealing with a 100 year old building. Once you tear everything out of a hundred year old building, you find more things that were wrong with it that you didn't even know existed," he said. "Those are the things we're working on right now, the bones and the structure, so this building stands for another 100 years."
Del's Popcorn is expected to re-open in October. For more information on the history of Del's Popcorn Shop, visit delspopcorn.com.