City of Decatur to expose city code violations in online map
Posted:
Updated: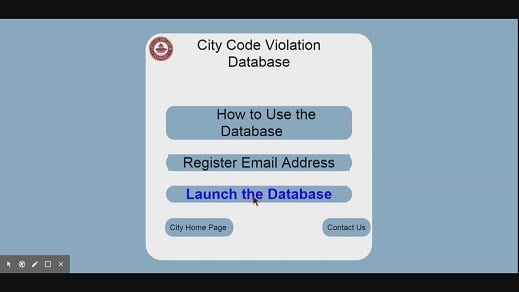 DECATUR - Most of you have a seen lawns with ten-inch-tall grass or yards filled with unwanted furniture. Thursday, the City of Decatur launches a new initiative that will hopefully minimize the mess. The city will launch an online map that marks properties that violate city codes. This new system allows Decatur residents to see where it's happening the most and to what extreme. Anyone can access the map.
"We're hoping that, by making this information accessible to the public, they'll be aware of what's going on in their neighborhoods," said program designer Seth Stark. "They'll be aware of what's going on on their streets, and hopefully encourage each other to, you know, get these problems fixed."
Every residential and commercial property, within city limits, appears on the map. Each one that has received a citation for violating a city code will be marked with a red dot. By clicking on the highlighted property, you can view the name of the property owner, the type of violation, and the date the violation was recorded.
"This allows you as a property owner to monitor whether or not there is a violation that's been given to you as it relates to property maintenance," said assistant city manager Billy Tyus.
Landlords or residents who own multiple properties can use it to see if tenants are keeping their units well-maintained.
"As soon as a new code violation case is started on a property, it's immediately reflected on the map for property owners to know right away if there's new information on their property," said Stark
Neighbors can use it to track who on their block may need a helping hand. Landlords can submit an email address to the database that will place their properties into city records so they can receive electronic courtesy notices of a violation. For some of the violations, if you're a first time offender, you will have the opportunity to fix the problem quickly instead of paying a fine.