Decatur police investigate Sunday shooting
Posted:
Updated: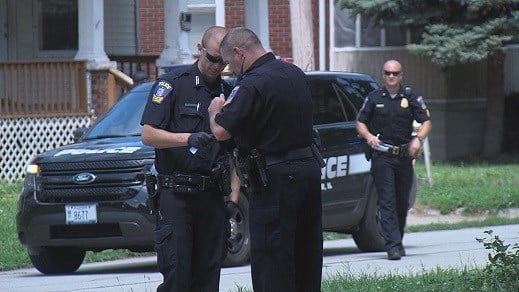 DECATUR - Decatur police are investigating a shooting that happened Sunday afternoon at about 2:15p.m. Many residents heard the gunshots. One even saw a bullet.
"The bullet was on our floor," said Karleen Singleton, standing on her front porch Sunday.
Singleton was enjoying her Sunday afternoon with family when she heard the gun shots.
"Me and my husband were just in the dining room," she said. "My son was on the computer. They were getting ready to put the air-conditioning upstairs in the window and we heard three gunshots."
Officers responded to reports of shots fired near the intersection of College and Division streets. Singleton says after the shots were fired, she peaked out the window and spotted a young man limping into a vehicle that sped off. While some stayed inside, others rushed to the street to see what happened.
"I heard a bunch of shots," said nearby resident Amy McKimmey. "I came out of the house."
Amy McKimmey says violence is common in this neighborhood.
"You know when we first moved into this neighborhood it was really startling to us to hear the gunshots, but we've heard them over time, and it's kind of sad but you kind of become accustomed to it," she said.
She doesn't have any plans to move away soon.
"If all the good people move out of bad neighborhoods, then it just becomes a bad neighborhood."
No injuries were reported.