Cardiac Arrest hits one group hardest
Posted: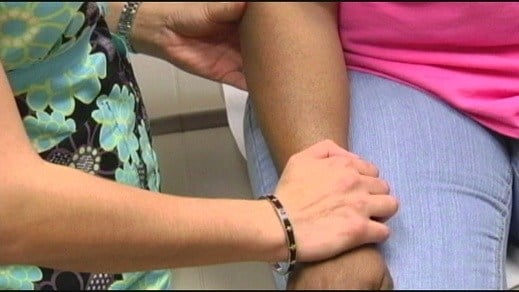 ILLINOIS - A new study reveals that blacks are twice as likely to be faced with sudden cardiac arrest than whites. The American Heart Association reports that nearly 48% of African American women over the age 20 and 46% of African American men over 20 have cardiovascular disease.
"They also had a much higher incidence of hypertension, diabetes, chronic kidney disease, and congestive heart failure," Dr. Jack Hall tells WAND News
The Prairie Heart Institute cardiologist was reminded of the troubling statistics Monday after reading a study in the medical journal Circulation.
"This article out of Oregon is making people go 'huh' and will generate other research studies to say if there is a genetic component in the African American population that puts them at higher risks for diabetes, puts them at a higher risk for hypertension," said Dr. Hall.
This study was conducted by researchers at Cedars-Sinai Medical Center. Researchers looked at the medical records of nearly 130 African Americans and over 1,200 Caucasians with cardiac arrest. The study found that African Americans were at double the risk of sudden cardiac arrest and suffered, collectively, six years younger than their Caucasian counterparts. With these facts locked in place, researchers can now determine if the disparities are because of genetic differences or cultural ones.
"Once we ask those questions and can drill down on them, then we can start hopefully affecting differences in care," said Dr. Hall. "Different medications. Different ways to treat them to decrease their risk long term."
Researchers don't want the findings to induce too much fear because they're based on a small number of people, but the next step is learning from people who have never had cardiac arrest.