690 Vietnam veterans gather in Springfield
Posted: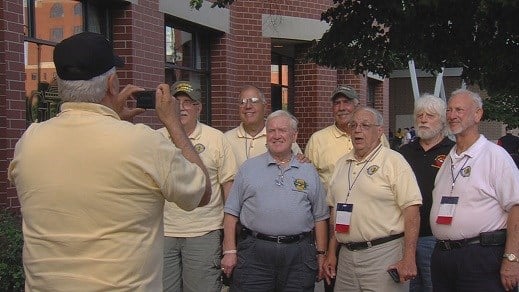 SPRINGFIELD - This week, Vietnam veterans are turning downtown Springfield into their sanctuary. It's become a place where they can honor the past and share their dreams of the future.
"I come here for all the friends i have had that didn't make it back," said veteran Douglas Daye.
Daye came all the way to Springfield from North Carolina to join 690 Vietnam War veterans at this year's Vietnam Veterans of America National Convention.
"I keep coming to these conventions because if i hadn't of made it, I would expect them to do me the same way," said Day.
When the veterans are done reminiscing, they get down to business.
"Right now we're concerned with the toxic effects of Agent Orange," said veteran John Price.
Agent Orange is blend of herbicides that the U.S. Military sprayed in the jungles of Vietnam. It helped remove trees that provided enemy cover. The U.S Department of Veterans Affairs does offer disability compensation for those who have become ill from exposure, but veterans say that's not enough.
"We're pushing legislation in the Congress right now called the Toxic Exposure Research Act of 2015," said V.V.A President John Rowan.
Veterans want the federal government to study Agent Orange and learn how to better treat those exposed, and determine if the herbicide can be redesigned with less severe effects.
"We're already hearing strange stories from them, not only about their exposure, but their children as well so it's very concerting," said Rowan about veterans who blame Agent Orange for some of their health problems.
The fight for answers may be long, but none of the Vietnam veterans at the convention will have to fight alone.