Central Illinois Heat Advisory
Posted: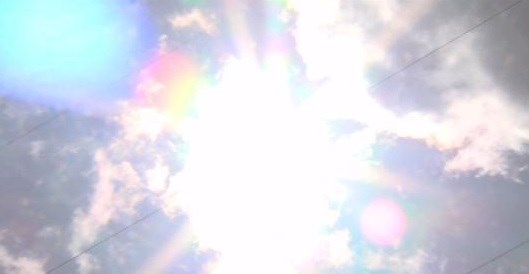 ILLINOIS - The National Weather Service has issued a heat advisory for Central Illinois. Heat and humidity will develop across the area Tuesday with heat index values reaching one hundred and 5 degrees.
Health officials urge residents to stay indoor, but Decatur's Elwin Winholtz plans to take advantage of the heat.

"I could stand to lose a little bit of weight," Winholtz told WAND News.
Winholtz sells tomatoes in the front lawn of the Macon County Health Department during the week. He says he's sweating away his extra pounds, but takes breaks from the Sun routinely.
"Every once and a while, I'll get in my truck and put the air on and sit in there for about 5 minutes or so."
Registered nurse Michelle Oliver of St. Mary's Hospital says that if he didn't find refuge in his car his body would probably start malfunctioning.
"Heatstroke is more prevalent in the elderly community, usually 50 plus," she says.
It's a good thing Winholtz has water bottles waiting at his feet under his tomato tent.
"I got two in there plus a Gatorade," he said as he pointed to his cooler.
Macon County Health Department spokeswoman Carol Carlton says extreme heat can impact our body's organs.
"They start to shut down," she says.
If you're in a small space that isn't consistently cool, she advises you to leave.
"Temperatures could rise 19 degrees in a matter of minutes," she says.
If you're going to be active outdoors, it is important you have to make smart choices.
"If you're going to play outside with kids get out the Popsicle, get out the sprinklers," said nurse Oliver. Health officials are advising that everyone stay away from alcohol if you plan on spending time outdoors. They also say it's good to wear light colored clothing.