Jody Martinez Joins Illinois Women's Basketball Coaching Staff
Posted: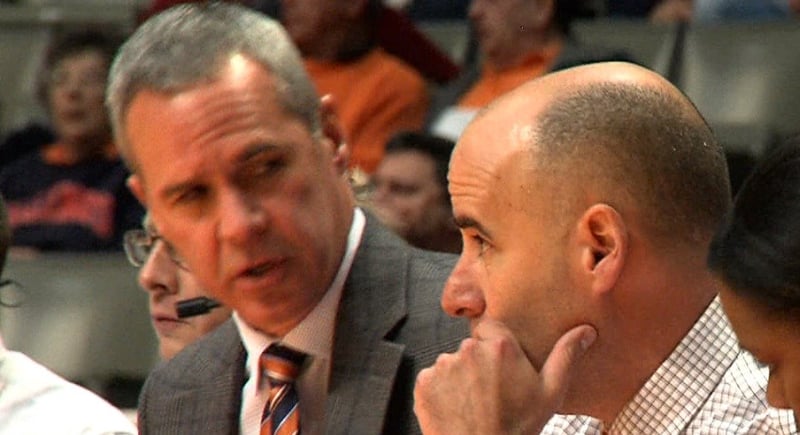 CHAMPAIGN (fightingillini.com) -- Illinois Women's Basketball and head coach Matt Bollant announce the addition of Jody Martinez to the Fighting Illini staff. Martinez brings 17 years of head coaching experience with him, and he has led his teams to more than 400 wins in his head-coaching career.
"Jody is an outstanding basketball coach," Bollant said of the new Illini assistant coach. "I've sat behind his bench and watched his team play several times, and I was incredibly impressed every time I watched his team play. He is a great addition to our staff and I know the Champaign-Urbana community will love him and his family."
Martinez comes to Illinois from Southeastern University, where he led the Fire to a 25-7 record in the 2014-15 season and guided the program to its first-ever NAIA Division II Women's Basketball NIT. Prior to his stint at Southeastern, Martinez served as the head coach for the Bethel Pilots.
"On behalf of my family, I want to give thanks to Director of Athletics, Mike Thomas, Senior Associate Director of Athletics, Maria Ochoa Woods and Head Coach, Matt Bollant for this amazing opportunity to serve the Illinois Department of Athletics as an Assistant Coach for Women's Basketball," Martinez said. "Coaching is an opportunity to impact student-athlete's lives in a positive way and I look forward to helping impact the players of the Illinois women's basketball team. I am excited to join Coach Bollant and his staff and look forward to helping make this program one of the best teams in the Big Ten and in the nation."
Martinez led the Lady Pilots to 20 or more wins in 15 of his 16 seasons at the helm of the program, and prior to his arrival in 1998, the program had never seen a winning season. Martinez guided the Lady Pilots to six NCCAA National Championship titles and made seven trips to the NAIA National Tournament including five elite eight appearances. His teams won three MCC regular season titles and an MCC tournament championship as well.
A member of the NCCAA and Bethel College halls of fame, Martinez began his basketball career as a standout for Bethel College. He finished his playing career as Bethel's leader in points, rebounds, blocks, steals, field goal percentage and games played. His numbers still sit among the school's top-10 and his 1,728 rebounds remain the program's best.
Martinez played professionally in Mexico for a few seasons before returning to the sidelines at Bethel College. As an assistant for the men's basketball team, Martinez helped lead the Pilots to two NCCAA National Championships. After spending some time in the high school realm, Martinez returned to Bethel College in 1998 as the head coach of the Lady Pilots.
With Illinois, Martinez will work specifically with post players in addition to assisting with recruiting efforts.