Vanilla Ice among Decatur Celebration headliners
Posted:
Updated: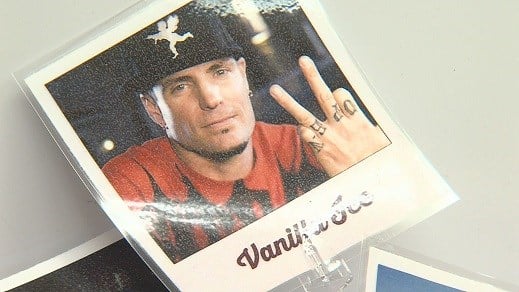 DECATUR - The Decatur Celebration is right around the corner! Head coordinator Lori Sturgill struggles to contain her excitement around this time every year.
"We've had such great response from the community this year about our headliners," she bragged to WAND News.
She says the key word for this year is more.
"We've always had great headliners, but now we can have more great headliners."
Sturgill says it's because ADM donated more money this year than ever before. She was able to invite acts like En Vogue, Vanilla Ice, and Cool and the Gang.
"It's nearly doubled my entertainment budget," said Sturgill. "So when you think of the line-up this year, it's because, you know, we had more money to spend. Not only were we able to increase on headliners but we are doing some really cool activities."
New attractions include a BMX stunt show, a full-size interactive Air Force jet, a micro brew competition, and VIP passes.
"We're selling our VIP passes this year," said Sturgill. "I just had someone from California buy one of our club levels this year. So people do come from all over the county."
Melanie Schelling is excited to participate in the Decatur King and Queen Pageant.
"I'm very determined to win the Queen competition," Schelling says. "I believe every woman deserves to have a crown and it's my time."
The Decatur Celebration runs from August 6 to August 9. The VIP pass will provide access to upgraded portable bathrooms and the VIP tent that includes a bar, food runners who will grab food from the vendors at your request , VIP parking, and access to a VIP section at most of the shows. To purchase a VIP pass click on SiteWatch.