Officers, civilians honored at 38th Annual ISP Awards Ceremony
Posted:
Updated: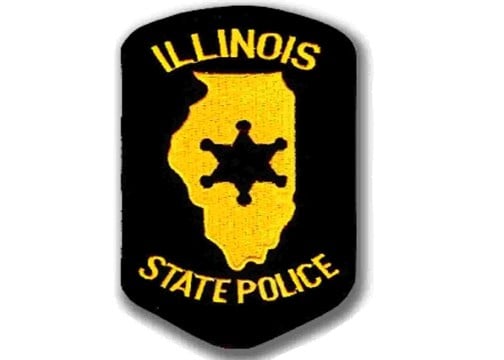 CHATHAM - The Illinois State Police has honored several dozen sworn officers and civilians for their efforts in keeping their communities safe during the 38th Annual Awards Ceremony.
ISP officials say the officers and civilians are recognized for their outstanding skill, valor, ability, and professionalism while keeping Illinois residents safe. Officer of the Year, Medal of Honor, Purple Heart Medals, and the Life Saving Medal were awarded to ISP Troopers, Sergeants, and Special Agents, while civilians were recognized for assistance offered to the department.
We have included a list of award recipients and nominees below:
Officer of the Year:
Special Agent Patrick R. McGuire
Telecommunicator of the Year:
Ms. Ann Hart
Forensic Scientist of the Year:
Dr. Kimberly Kunkler
Medal for Honor Recipients:
Lieutenant William D. Sons, Zone 7
Sergeant Michael J. Belford, District 22
Sergeant W. Chad Brown, Zone 7
Special Agent Alicia K. Barr, Zone 7
Trooper Jason D. Blessing, District 19
Trooper Shane C. Pettigrew, District 13
Trooper Sharleen S. Seas, District 16
Trooper Wesley S. Van Hook, District 22
Trooper Brian Wilson, District 13
Achievement Medal Recipients:
Colonel Marc R. Maton, Retired
Colonel Kelly J. Walter, Division of Administration
Captain Felix Canizares, Division of Administration
Captain Matthew J. Davis, Division of Forensic Services
Captain Patrick J. Murphy, Division of Administration
Lieutenant Darrin E. Clark, District 9
Master Sergeant M. Jennifer Radosevic, Division of Administration
Master Sergeant John C. Thompson, Office of the Director
Trooper Jose I. DeAvila, District of Chicago
Bureau Chief James A. Blakely, Division of Administration
Bureau Chief Jessica L. Trame, Division of Administration
Assistant Bureau Chief Darrin A. Turner, Division of Administration
Ms. Suzanne L. Bond, Office of the Director
Mr. Relu I. Jianu, Division of Administration
Purple Heart Recipients:
Trooper Douglas J. Balder, District 15
Trooper Michael S. Cokins, District 15
Trooper Nathan P. Shanks, Division of Operations, SOCOM
Lifesaving Medal Recipients:
Trooper Kevin D. Dardugno, District 15
Trooper Sharleen S. Seas, District 16
Telecommunicator Specialist Jeanne D. Lewis, Division of Administration
Director's Award of Distinction Recipients:
Officer Samuel G. Aguirre, Aurora Police Department
Special Agent Ron Bratcher, Federal Bureau of Investigation
Officer David A. Brian, Aurora Police Department
Sheriff Timothy Brown, Alexander County Sheriff's Department
Officer Cody Collins, Altamont Police Department
Captain Dave Dover, Alexander County Sheriff's Department
Corporal Darren Feldkamp, Effingham County Sheriff's Department
Mr. Ronald Hamson, Dahlgren, Illinois
Officer Brian A. Hester, Aurora Police Department
Mr. James Holland, Mason, Illinois
Officer Doug Holman, Altamont Police Department
Mr. Todd J. Ingebritson, Benton City, Missouri
Ms. Deborah K. Kramm, Whittington, Illinois
Mr. Chad A. Mitsdarffer, Enfield Illinois
Chief Deputy Burl Pickett, Pulaski County Sheriff's Department
Mr. Jason Shelton, Ledbetter, Kentucky
Mr. Jacob A. Williams, Auburn, Illinois
Meritorious Service Medal Recipients:
Laboratory Director Stephen E. Avedisian, Division of Forensic Services
Assistant Laboratory Director Steven D. Klingaman, Division of Forensic Services
Officer of the Year Award Nominees:
Division of Administration:
Sergeant Craig A. Nolan, Firearms Services Bureau
Division of Forensic Services:
Trooper Ray E. Sutton, Crime Scene Services Command
Division of Internal Investigation:
Special Agent Kimberly A. Hart, Southern Command
Division of Operations:
Special Agent Phillip W. Taylor, Medical Fraud Control Bureau
Special Agent Krista N. Thien, Zone 1
Special Agent Tyrone L. Moore, Zone 2
Special Agent Jorge Fonseca, Zone 3
Special Agent Brian T. Hayes, Zone 4
Special Agent Chad C. Dumonceaux, Zone 5
Special Agent Patrick R. McGuire, Zone 6
Special Agent Alicia K. Barr, Zone 7
Trooper Jeffrey A. Meisenheimer, District 1
Trooper Ricardo Zarate, District 5
Trooper Ryan M. Albin, District 6
Trooper Edwin D. Shamblin, District 7
Trooper Aaron R. Derubeis, District 8
Trooper Elijah R. Adams, District 9
Trooper Tracy J. Lillard, District 10
Trooper Scott M. Becker, District 11
Trooper Ronald L. Will, District 12
Trooper Jeremy M. Wynn, District 13
Trooper Cory J. Fox, District 14
Trooper Douglas J. Balder, District 15
Trooper Sharleen S. Seas, District 16
Trooper Michael J. Kasprak, District 17
Trooper Gregory A. Brunnworth, District 18
Trooper Adam C. Zimmerman, District 19
Trooper Matthew R. Poulter, District 20
Trooper Ryan R. Wilson, District 21
Trooper Bridget R. Rice, District 22
Trooper Jose I. Deavila, District Chicago

Telecommunicator of the Year Award Nominees:
Ms. Cynthia S. Akins, District 16
Ms. Karla Carey, District 2
Ms. Melanie E. Clark, District Chicago
Ms. Ann M. Hart, Pontiac Communications Center
Mr. Tavis Fivek, District 17
Ms. Brenda S. Landheer, District 7
Ms. Jeanne D. Lewis, Springfield Communications Center
Ms. Kathleen A. Lynn, District 5
Ms. Yvonne M. Murray, DuQuoin Communications Center
Ms Cynthia Ruiz, District 15
Ms. Pamela M. Stalcup, Collinsville Communications Center
Ms. Mindy R. Starr, District 1
Forensic Scientist of the Year Award Nominees:
Mr. James A. Coglianese, Joliet Forensic Science Laboratory
Ms. Denise A. Hanley, Morton Forensic Science Laboratory
Mr. Aaron M. Horn, Metro-East Forensic Science Laboratory
Ms. Tina S. Joyce, Forensic Science Center at Chicago
Ms. Kimberly S. Kunkler, Springfield Forensic Science Laboratory
Mr. David A. Welte, Rockford Forensic Science Laboratory