Ring of fire leaves Decatur residents worried about the future
Posted: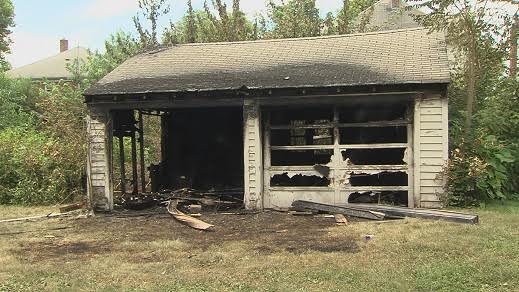 DECATUR – Police are questioning one suspect after a series of suspicious fires in central Decatur. The Decatur Fire Department responded to 5 reports of structural fires between 6:46 p.m. and 7:45 p.m. on Friday evening.
The damaged property included "2 garages and 3 houses," said Battalion Chief Todd McKenzie.
The first fire was reportedly at a garage on the 1300 block of North Union Street. Nearby resident Michael Thornell was one of the witnesses who called for help.
"I walked out to where I could see, and I got on the phone and called the fire department," Thornell says.
After he called, The Fire Department received 3 more calls from residents reporting smoke and flames on North Church Street. Two homes on the 1500 block of North Church Street caught on fire as well as one on the 1200 block. Then, just when fire fighters thought the calls would stop, another came through in reference to a burning garage at 1736 North Main Street. That's when fire fighters say they realized this probably was not an accident.
"Not only the number of calls together, but also the fact that there was one and one right across the street from the other," said McKenzie. "They were all vacant. The guys, early on, determined that they could see pour marks where somebody poured some kind of liquid in there."
Decatur police arrested one suspect Friday night after the 5th structure was set on fire.
"Until they caught the suspect, this may have kept going," McKenzie says. We're not sure when the guy would have stopped.
Thornell worries his granddaughter is living in fear.
"She said, daddy when's our house going to be next," he says.
The Decatur Fire Department classifies each incident as a total loss. That means the city will have to prepare them for demolition. No injuries were reported in any of the incidents. Police have not released a physical description of the suspect and they haven't confirmed if he worked alone.