Bollant: "I want the program to be a reflection of me"
Posted: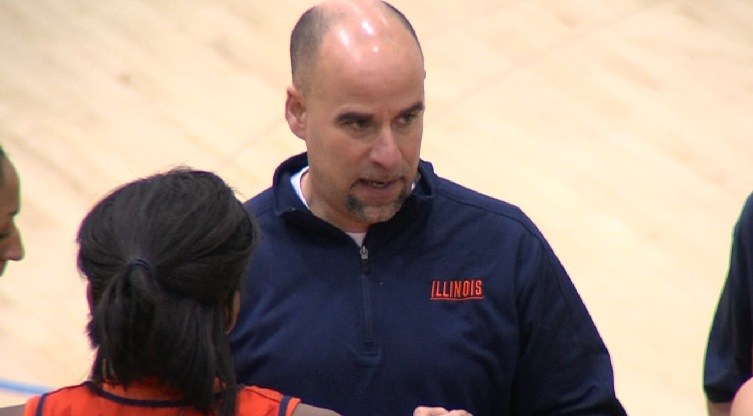 CHAMPAIGN -- The Illinois women's basketball program has dealt with more than its fair share of negativity this offseason.
Head coach Matt Bollant said Wednesday, that's just not who he is.
"I'm a positive, upbeat, optimistic person," said Bollant. "It's how I coach, it's how I like to coach."
Bollant spoke to reporters for the first time since allegations surfaced of racism and abuse within the program.
A $10M lawsuit filed in U.S. District Court in Urbana claims practices were racially segregated, coaches were verbally abusive, and treated certain players better than others based on race.
Seven former players are listed as plaintiffs in the suit.
A university investigation found nothing to support the claims, and a much broader independent investigation -- released Monday -- also failed to find any evidence of racism or unfair treatment of players
Bollant said the coaching staff meets with players after each season to discuss their experiences with the program the past year. He said the feedback, including that of players who filed the lawsuit, was overwhelmingly positive.
He added, clearly a few players didn't really feel that way.
The report recommended better outreach, and more options, for players that want to raise concerns. Bollant admits, that's an area for improvement.
"We need to do a better job of making our players feel comfortable in communicating with our staff," he said, "because there wasn't much negative feedback."
Bollant hasn't spoken with the players who've filed suit, and said he doubts they'll ever have much contact again.
He said the entire situation is a lesson learned when it comes to "voices".
"In practice, all spring, that's what they heard, was my voice. In the timeouts next year, it'll just be my voice," he said. "How do we make this more a reflection of me? I'm upbeat, positive, optimistic. How do we help our players to be like that as well on the court?"
The Illini leave Monday for a tour of France. The team will play three games against international teams during the 10-day trip.