Illini Women's Basketball Players React to Allegations, Defend Bollant
Posted: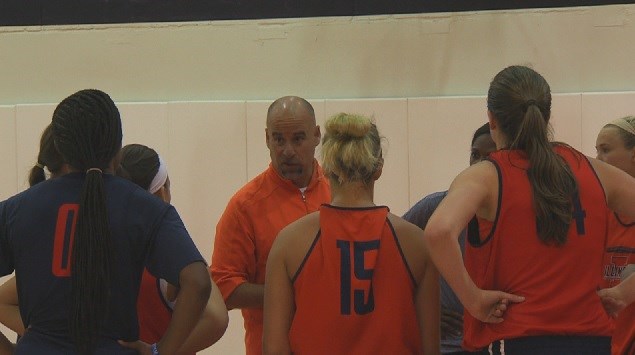 CHAMPAIGN -- As the Illini women's basketball team continued preparations for their upcoming trip to France, players spoke with the media Thursday for the first time since allegations of racism and player abuse surfaced.
"It was a little bit of shock, a little bit of disbelief," sophomore Chatrice White said, when describing how she felt after first hearing about the allegations.
"I really don't know, some players just didn't feel like they were treated correctly. I know that I never felt like that here," White added. "This is my home. I love being here. Still being nine hours away from my family, I never felt like I was mistreated here...it's just so great here, I don't see how some people would feel the way they did compared to my experience."
Senior Sarah Hartwell, who transferred to Illinois from Georgia Tech in 2012 says the controversy has brought the team closer together.
"It's kind of sad that this had to happen, but we've come closer as a team. We've bonded way more," Hartwell said. "Also with a smaller team, we're able to connect more. We're excited to go to France this Monday."
Hartwell added that she's still in contact with the former players who have filed a lawsuit against the university.
"We're still friends. No hard feelings, just glad that hopefully they're happy now and just continue to have a successful future."
Both White and Hartwell defended head coach Matt Bollant.
"Coach B, he's a great coach. He's extremely positive. He has total confidence in all of us, and he does a good job of making sure we know that." Hartwell said.
"He's been pushing us a lot these past few months. He's talking a lot more at practice and getting after us in a positive way," White said. "I would just run through a wall for him because I know that he would do the same for me."