Decatur Celebration Features Something New for Everyone
Posted:
Updated: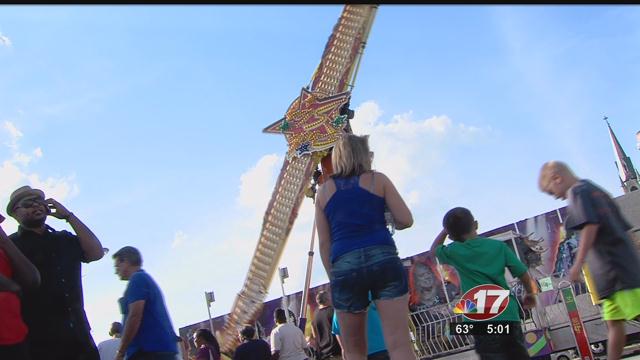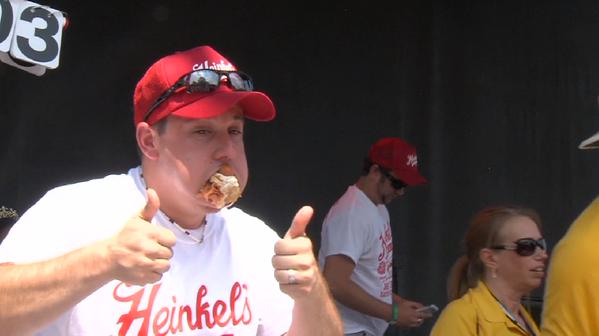 Kevin Chierek's legendary performance 2014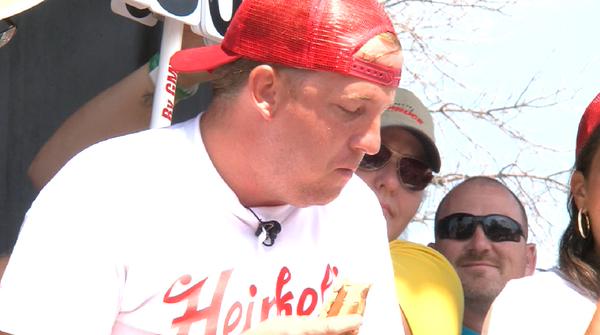 Ed Cross, a 4th time participant, vows to win
DECATUR – Whether you crave food, music, or spectacular rides, the Decatur Celebration aims to please this year.
Miller Spectacular Shows, Inc. told WAND News things will be switched around this year, keeping the celebration experience fresh for everyone.
The "Eclipse" is one such example.
"It's the only one in North America," Freddy Miller, the owner of Miller Spectacular Shows, said. "You've got to see it. It has lots of twisting and turning action."
Another thrill is the "Super Shot." The drop tower doesn't just drop. It accelerates as it goes down so you'd plunge at twice the speed of gravity.
Parents can also rest at ease.
The event is placing a top priority on the on public safety.
Dozens of volunteer security guards will be working.
"I think people feel very safe. They come down here, they see all the red shirts with our own security and they'll also see the police department in full force," said Lori Sturgill, Decatur Celebration Director. "I'd like to say it's the safest environment possible for a street festival."
Of course, the Decatur Celebration is well known for entertainment and food. Vanilla Ice and Kool and the Gang will perform. Dozens of vendors will be tempting fair-goers with staples like "Alligator on a Stick," among other foods and desserts.
Heinkel's Hot Dog Eating Competition is one of many crowd pleasers. The event features a celebrity eating contest, and several WAND personalities will be taking part (relive the infamous 2014 event here).
Ed Cross, Amanda Bossard, Adam Del Rosso, and Matt Loveless are scheduled to compete.
"It will be a real slobber knocker, " promised Weekend Sports Anchor Noah Newman. Newman declined to participate this year after being able to wolf down a WAND team-worst three hot dogs last year. He attributed his poor performance to a bad case of the nerves and stage fright. However, Newman said he is happy to cheer everyone on from the sidelines. He boldly predicts Loveless will win, calling him a "four wiener favorite."
There is no admission to the celebration carnival. The Decatur Celebration officially kicks off tonight at 5:00. The Razzle Dazzle Good Times Parade takes place Saturday morning at 10:00. WAND's Eric Steltzer and Amanda Bossard will host coverage live on WAND 17.
For complete schedule information click on the link: http://bit.ly/1ginix6