Caution urged as kids head back to school
Posted:
Updated: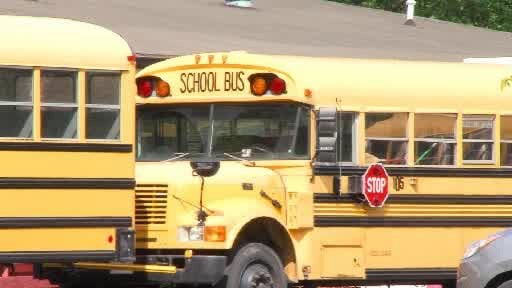 EFFINGHAM - With kids heading back to school soon, local law enforcement agencies are asking for your help to ensure all children remain safe.
The following tips came from the Effingham Police Department, but they are applicable to every almost every city:
1. Exercise extreme caution within school zones. This tip applies for both children and motorists alike. Certain distractions present themselves from within the vehicle and from outside the vehicle. Vehicle distractions within the vehicle include the radio, passengers, cell phones, and portable media devices. Vehicle distractions from outside the vehicle include other motorists and environmental conditions, such as the morning sun or rain.
2. Utilize awareness and caution during school times. This tip applies to motorists when school children are gathering at bus stops, utilizing cross walks, crossing guards, and loading/ unloading school buses. Stopped school buses may be obscured by other motorists that are stopped. Crossing guards may not be witnessed due to other stopped vehicles or environmental conditions. This tip applies to all roads, including crossing areas during 7:30am-8:30am, 11:30am-12:30pm, and 2:30pm-3:30pm.
3. Provide yourself with adequate time for your appointment. This tip applies to motorists who may be dropping children off at school, going to work or other appointments during school times. This allows for safe driving habits at posted speed limits within and external to school zones.
4. Talk to your children regarding school hazards. This tip applies to young motorists and all youth alike. Explain the unique hazards within school zones, reinforce the necessity to cross at school crossings, reinforce school zone speed limits, and understand distractions that may affect safe driving.
With your assistance we can ensure a safe school year. By exercising extreme caution within school zones, utilizing caution during school times, providing ample time to attend appointments, and discussing school hazards with your children we can attain a safe school year.

For more information, click on the links: