Lincoln Mayor Scott Cooper Passes Away
Posted:
Updated: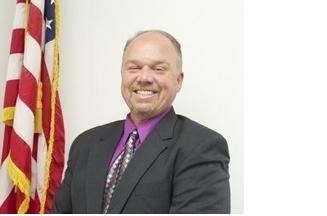 LINCOLN - WAND News has learned Lincoln Mayor Darren "Scott" Cooper died this morning at 7:15 AM at Abraham Lincoln Memorial Hospital.
"The tragic loss of Scott is devastating to the Council and community," stated Mayor Pro Temp Marty Neitzel. "His loss creates a void in the leadership of the City that cannot be replaced. All of our thoughts and prayers are with his family and friends."
The cause of death is not being released at this time.
Mayor Cooper was appointed to serve as Acting Mayor on June 1. Mayor Pro Temp Marty Neitzel will continue to serve until the Council takes action on appointing a new Acting Mayor.
The aldermen, in a public meeting, will vote on and appoint an Acting Mayor to finish the term originally begun by former Mayor Snyder, ending April 2017.
Late Friday afternoon, State Representative Tim Butler (R-Springfield) released the following statement:
"I am very saddened to hear about the passing of Mayor Cooper, the news really hit home with me since it feels like yesterday I was meeting with him at city hall. On July 29th I had traveling office hours in Lincoln, in which he was very accommodating to myself and staff. Scott was in good spirits and I was honored he took the time to come visit with me. Mayor Cooper was very passionate about serving the community of Lincoln. I will miss not having the opportunity to discuss his vision for the city. My condolences and prayers go out to the Cooper family, his friends, and the residents of Lincoln."