Competition Alert for CrossFit Enthusiasts
Posted: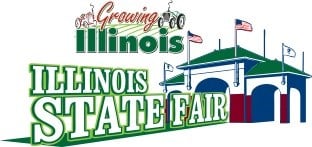 SPRINGFIELD – All CrossFit fanatics should report for battle at the 2015 Illinois State Fair.
The "Battle for the Hill" is returning for the third consecutive year. The competition, which pulls competitors from gyms across the state, will take place on Saturday, August 15th at 10 a.m. in Happy Hollow.
This event is a team driven CrossFit competition hosted by Capital City CrossFit of Springfield. As in years past there will be three divisions to insure that everyone has the chance to compete in this high-intensity competition. The divisions are as follows:
-Rx'd Males – Three Males per team
-Rx'd Females – Three Females per team
-Scaled/Masters Males – Three Males per team
-Scaled/ Masters Females – Three Females per team
-Masters Men – Three Males, age 40+ per team
-Masters Ladies – Three Females, age 40+ per team
Each team that enters the competition is guaranteed three workouts and a t-shirt. The top teams from the Male and Female Rx'd Divisions will compete in a 4th workout for "Hill Supremacy".
For more information about the competition as well as other interactive shows in Happy Hollow, visit the new Illinois State Fair website at www.illinoisstatefair.info.