2015-2016 Big Ten Conference Schedules Released
Posted: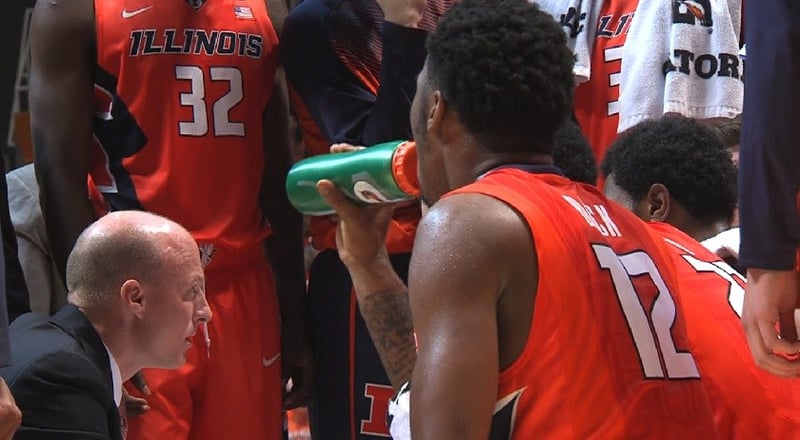 Champaign, Ill. (Illini Atheltics) - The Big Ten office announced the conference schedule Thursday, completing the 2015-16 Fighting Illini men's basketball schedule. Illinois' non-conference schedule was released on July. 22.
The Illini will host a total of 13 home games at State Farm Center. Season tickets start at just $210 and can be purchased online at FIGHTINGILLINI.com, by phone at 866-ILLINI-1 or in person at the temporary ticket office at 2141 South Neil Street in Champaign.
Illinois opens Big Ten play at home, hosting Michigan on Dec. 30, before going on the road for back-to-back games at Ohio State on Jan. 3 and at Michigan State on Jan. 7.
A two-game homestand follows as the Illini take on Purdue on Jan. 10, followed by Nebraska on Jan. 16.
Up next are a pair of away contests, at Indiana on Jan. 19 and at Minnesota on Jan. 23.
The Orange and Blue close out the month of January with two games at State Farm Center, welcoming Ohio State on Jan. 28 and Wisconsin on Jan. 31.
Road and home dates alternate for the next five games beginning with the program's first-ever visit to Piscataway, N.J. to face Rutgers on Feb. 3.
Illinois hosts Iowa on Super Bowl Sunday, Feb. 7, then plays at Northwestern the following weekend on Feb. 13.
The Illini and Rutgers will meet for the second time in less than two weeks when the Scarlet Knights visit Champaign on Feb. 16. The Illini then travel to Wisconsin on Feb. 21.
Illinois wraps up its home schedule by facing Indiana on Feb. 25 followed by Minnesota on Senior Day on Feb. 28.
The UI concludes the regular season with consecutive road games, at Maryland on March 3 and at Penn State on March 6.
The Big Ten Tournament will be held March 9-13 at Bankers Life Fieldhouse in Indianapolis.
Remaining game times and television information will be released when available.