Heat forces early dismissals and changes
Posted:
Updated: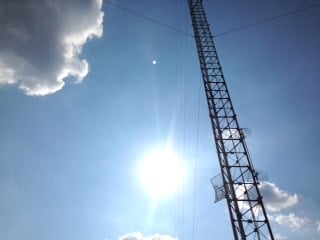 CENTRAL ILLINOIS - Local schools are taking a proactive approach toward the dangerous heat.
Due to the heat conditions, Decatur Public Schools will be dismissing after three hours Friday, September 4.
Students will be dropped off at their normal bus stops. There will be no afternoon Pre-K programs. Parents are asked to contact their home school regarding evening activities and events.
Champaign Central High School plans to dismiss at 1:05 PM tomorrow (September 4). Buses will be available immediately after classes dismiss for afternoon routes. Lunch will be provided. All afternoon athletic activities will be held as scheduled.
Jacksonville School District 117 will also be dismissing early.
Here is JSD 117's release schedule for the day:
Early Years:
AM classes dismiss at normal times

Full day dismisses at 11:30 with lunch served.

No PM classes
Central Office Kindergarten: 11:15
Murrayville-Woodson: 11:20
Other elementary buildings: 11:30
Turner: 12:00
JHS: 12:15
Bement will be dismissing at 1:00 PM and there will be no afternoon pre-k. Monticello will be dismissing one hour earlier than usual.
Robertson Charter School (@ 11:30 AM) and Our Lady of Lourdes will also dismiss early. The Chrisman School District will dismiss at 2 PM.
As WAND learns of more changes, they will be posted right here on www.wandtv.com. So please check back frequently.