LSA Football Ready to Begin First-Ever Playoff Run
Posted: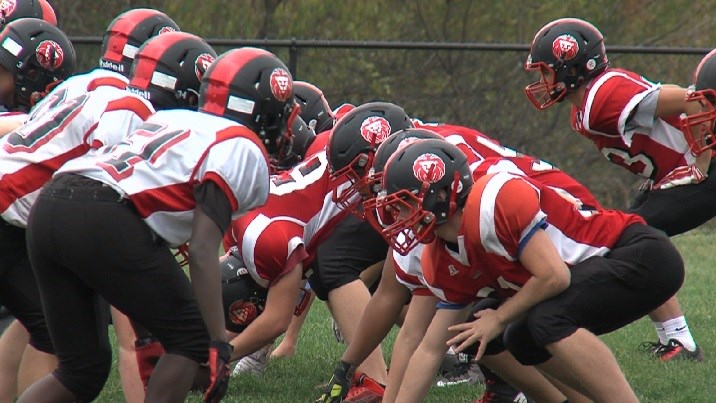 By Matt Loveless
DECATUR -- The LSA Lions know a thing or two about uncharted territory.
That didn't make their gathering for the IHSA Playoff Pairings Show any less tense.
At 5-4, the Lions were one of many teams playoff eligible, but left to wonder if that had enough points to qualify. Not all 5-4 teams do.
"There was definitely some suspense," said LSA head coach Craig Bundy, "especially for these kids that never experienced a playoff pairings show before."
That suspense ended early, as the Lions were tabbed one of the 32 teams in the 1A playoff bracket - the first postseason berth in the history of the football program.
It's not a long history. LSA put their first-ever varsity team on the field in 2012, without enough players to run an 11-on-11 drill, and without any film to study.
"I didn't even know some of the names (of teams)," said LSA junior Kholbe Leaks.
Predictably, there were growing pains. LSA struggled to get players on the field, struggled to keep some that came out to play in the first place, and even struggled to hang onto a coach.
Naturally, the struggle spilled over into Friday nights, as the Lions went 4-23 from 2012-2014.
"It was tough," said Leaks, "but I knew that the kids I came up with - we would eventually do something great."
A lot needed to happen to get there. First, they needed a coach that would stick around.
Enter Craig Bundy. The 2011 Illinois High School Coaches Hall of Fame inductee came out of retirement to return to Macon County. A Millikin and St. Teresa grad, Bundy was most recently at Bradley-Bourbonnais High School, taking them to seven 7A playoff appearances in his final eight years.
Next they needed the numbers. Bundy's first year saw 21 players come out for training camp. In 2015, that number grew to 35.
Finally, Bundy needed the all-important "buy-in". He said he remembers exactly when that happened.
"Generally with my teams I've started the offseason on November 1st, but these kids came to me and said, 'Coach why do we have to wait until November 1st? Let's start right now.'"
"Everybody was in there working hard," said Leaks, who also credits Bundy's "Athletic Performance Training" program.
Bundy said the team's biggest win in 2015 came right off the bat. It was a week one game against Cumberland, which the Lions won 14-8.
"That was a huge key to the season, and we had a couple key points during that game," said Bundy. "We stopped them, then intercepted a ball in the endzone. Looking back, I think that's what really propelled us to get to the point where we are now."
Cumberland also finished the year 5-4, but was one of the few that missed the playoffs. A lesson learned for both teams about how important one game - even the first non-conference game - can be.
For Bundy, it's also a lesson in what's ahead, for a team's that never been there before.
"Everybody in the playoffs is good," said Bundy. "Nobody in the playoffs is not a good team. But I've also told them that we've beaten good teams. We've played really good teams this year."
"We belong, and if we go over and play well at Pawnee, we think it will be very competitive."
LSA and Pawnee square off in round one of the IHSA 1A playoffs Saturday at 1pm in Pawnee.