Standoff in Champaign Ends; Investigation Continues
Posted:
Updated: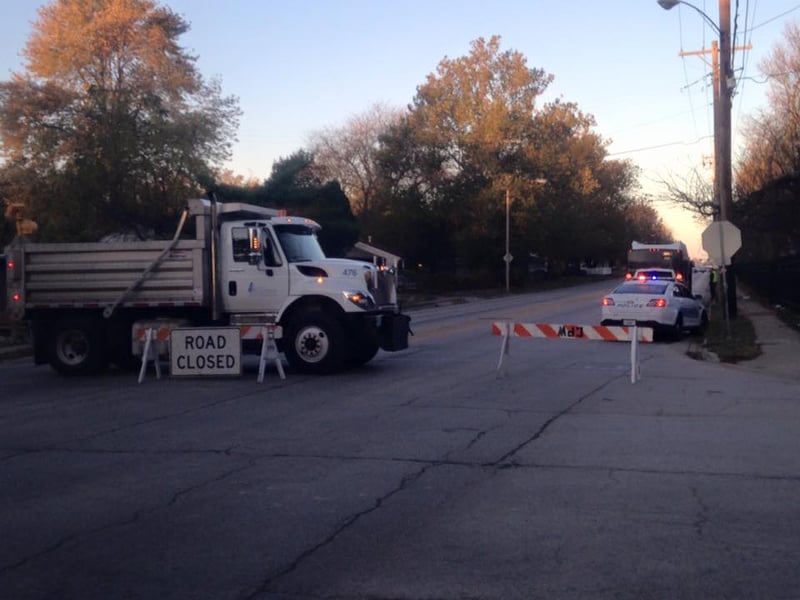 LATEST INFORMATION FROM CHAMPAIGN POLICE DEPARTMENT: "During the incident, Police were able to identify the juvenile suspect and a Warrant of Apprehension was issued for Violation of Probation, for original charges of Aggravated Battery and Mob Action. The State's Attorney's Office will also review investigative reports from the alleged carjacking attempt for further charges.
At the onset of the carjacking investigation, the suspect's mother and a young child came out of the home to speak with Police regarding the encounter. It would be approximately 3 hours later when the next three occupants came out of the home, with 4 additional occupants leaving from the residence shortly thereafter.
As police secured the scene, nearby homes were evacuated for the safety of the neighbors. The Champaign Police SWAT team, with assistance from the Champaign County METRO team then initiated further contact with the carjacking suspect, who eventually exited the residence and was immediately arrested.
One of the last occupants to voluntarily leave the residence was a 17-year-old juvenile who was ultimately arrested on a Warrant of Apprehension for Mob Action and taken to the Youth Detention Center.
Both 17-year-old juveniles who were arrested are connected with and being charged for the October 25, 2015 Mob Action fight near the Illinois Terminal, where a 16-year-old student was beaten with a baseball bat, resulting in multiple injuries and a broken arm. The suspects are also under investigation for battering a 15-year-old male at Central High School, just 30 minutes prior to the Illinois Terminal incident.
Police have not found any weapons in or near the home in connection with the alleged carjacking attempt and continue to investigate."
Update - The standoff has come to an end with no one hurt. The main suspect has been taken into custody. Investigators remain at the scene.
CHAMPAIGN - WAND News is on the scene of a standoff near a home on Bradley Avenue between McKinley and Hedge Road.
Police say the standoff began after a a suspect in a car jacking ran into his family home with children inside. Police received first responded to the car jacking report at about 3:00 AM. Police say seven people, including three children, have been released but two people remain inside.The 17 year old male suspect and at least one other 17 year old male occupant remain inside. Area homes have been evacuated.
We will bring you more information as it becomes available.