Eisenhower Set for Matchup Against Record-Breaking Central Offense
Posted: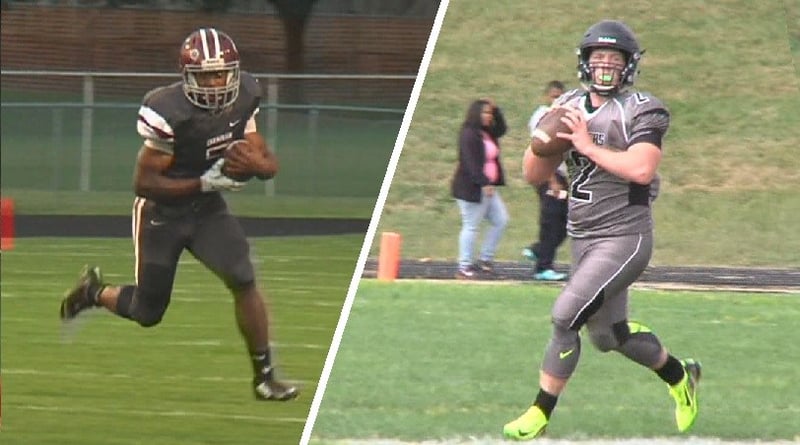 By Matt Loveless
DECATUR -- The Eisenhower Panthers are no strangers to high-scoring affairs.
Seven of their ten games have seen combined scoring totals of 60 or more -- their first two games averaged 116.
It seems fitting, then, that their second round playoff matchup is a game that just set an IHSA record for points in a single playoff game.
The Champaign-Central Maroons beat Jacksonville 80-40 on Saturday, something the Panthers have no intention of letting happen again.
"As long as we keep the middle secured, they shouldn't do much," said Eisenhower senior Salat Al-Nurridin. "We've got to be able to tackle and wrap up, and they shouldn't put up 80 on us."
Eisenhower reached the second round after a comeback win at Highland. The Panthers trailed by nine with six minutes to go in the first-round matchup, before rattling off 19-straight points for a 39-29 victory.
The ability to finish games has become a hallmark of this Eisenhower team, which improved to 7-3 with the win.
"They should some serious heart, some real character, they believed in each other, and they found a way to finish a game," said head coach Drew Wagers.
"We told each other to keep our heads up, and we've got it," said Al-Nurridin "We feel like we can score at will if we need to."
There's no other way to put it: The Panthers need to score at will Saturday.
Central's win over Jacksonville was as odd as it was impressive. The 80 points are going to get the most recognition, but the Maroons also gained 730 yards on offense, and 580 on the ground.
They attempted 10 onside kicks, and recovered one.
And despite leads of 45-28 at half, and 73-40 after three quarters, Central coach Nate Albaugh never got comfortable.
"All I know is I hate games like this. I was so stressed out for the entire game," Albaugh told the Champaign News-Gazette. "For whatever reason when the score is so high you don't feel like you're up by that much."
Let that be a warning to Eisenhower: The Maroons won't slow down.
"They don't do anything revolutionary," said Wagers, after review of their game film against Jacksonville. "The flexbone offense has been around a long time, and teams have been running it forever. They just execute it really well."
"We've got to be able to run the football on them. I think that's one thing Jacksonville had to get away from when they were down so much - just lived on the pass, and (Central) covered it very effectively."
One key advantage for Eisenhower: It will be their first home playoff game in 23 years, and the only football game within 30 miles on Saturday.
Wagers hopes it's a hot ticket.
"It's going to be crazy," he said. "It's going to be a great atmosphere to play in. Definitely a great atmosphere to coach in."
Al-Nurridin said he can't even imagine it.
"I know know how to respond to that, actually," he said. "It's my fourth year here, and I've never done this before."
Eisenhower hosts Central with a kickoff at 1pm Saturday at Eisenhower High School.