EIU Makes FCS Playoffs
Posted: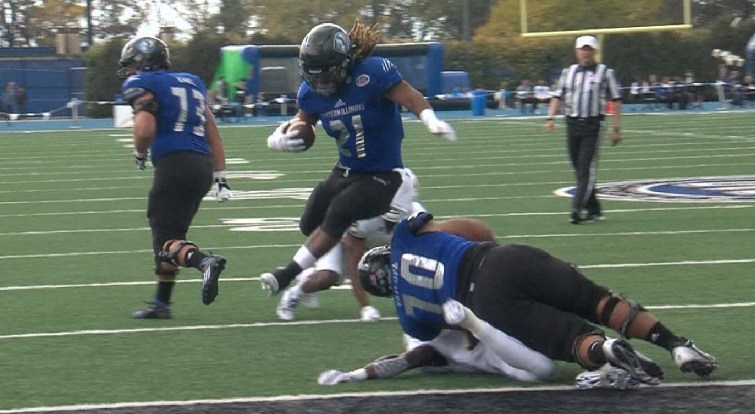 CHARLESTON (EIUPanthers.com) -- Eastern Illinois finished second in the Ohio Valley Conference with its lone loss to No.1 Jacksonville State. That strong finish and 7-4 overall record was enough to impress the FCS Football committee as the Panthers were selected to the FCS Tournament field for the 16th time with a first round match-up against Northern Iowa. The strong finish also impressed the voters in the STATS FCS Media Top 25 poll as EIU ended the regular season ranked No. 24, their first appearance since the preseason poll.

EIU will play at Northern Iowa next Saturday, November 28 with a 4 p.m. (Central) kickoff on ESPN3. EIU and UNI will be meeting for the 23rd time and third time in the FCS playoffs. UNI leads the all-time series 15-6-1 with the last two meetings in the FCS playoffs. UNI won 21-14 in 1996 in Cedar Falls. UNI beat EIU 49-43 in 2001 in Charleston.

Jacksonville State ended the season at No. 1 with 135 first place votes. Four-time defending FCS National Champion North Dakota State was second with two first place votes. McNeese State, the only undefeated team in the FCS at 10-0, was third garnering ten first place votes. Illinois State was fourth followed by Portland State, Sam Houston State, Chattanooga, James Madison, Charleston Southern, South Dakota State and Coastal Carolina in the top ten. SDSU and Coastal Carolina were tied for tenth. Richmond was 12th followed by William & Mary, Fordham, Northern Iowa, Montana, Southern Utah, The Citadel, Harvard, Dartmouth, Grambling State, North Carolina A&T, Eastern Washington, Eastern Illinois and Bethune-Cookman rounded out the top 25.

The FCS Coaches Top 25 final regular season poll will be released on Monday.

The FCS playoff field included top eight seeds Jacksonville State, Illinois State, North Dakota State, McNeese State, James Madison, Portland State, Richmond and Charleston Southern.

First round playoff match-ups include EIU at Northern Iowa with the winner advancing to play No. 6 seed Portland State. Fordham at Chattanooga, The Citadel at Coastal Carolina, Southern Utah at Sam Houston State, Colgate at New Hampshire, South Dakota State and Montana, Duquense at William & Mary and Western Illinois at Dayton.