Durbin discusses new education law
Posted: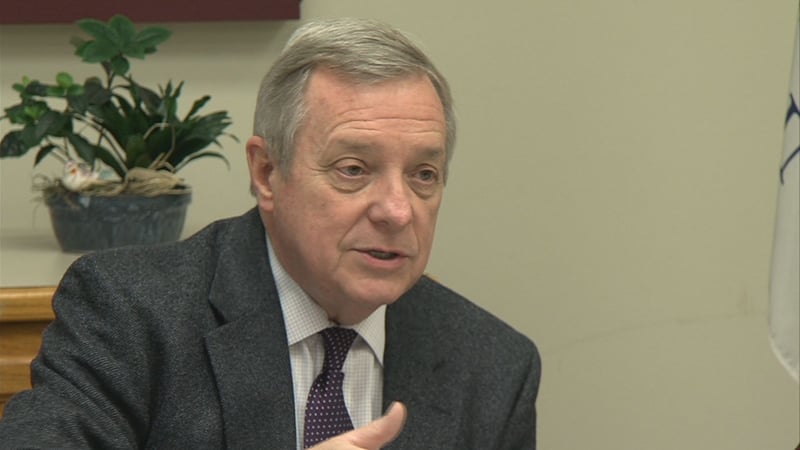 SPRINGFIELD-Sen. Dick Durbin discussed an overhaul of federal education law with teachers and education leaders here Friday morning.
On Thursday, President Barack Obama signed the new Every Student Succeeds Act, which replaces the existing and often-criticized No Child Left Behind Act. The new law had wide bipartisan support in Congress.
The new law moves many decisions about education from the federal government back to the states, and while it maintains the testing requirements of the No Child Left Behind Act, it removes some of the punitive measures attached to those test scores, Durbin said.
"We're really saying to the creative genius of teachers and administrators working with parents and students: 'Now, show us a better way than No Child Left Behind,'" Durbin said.
Springfield Superintendent Jennifer Gill said the change is an opportunity to reevaluate how testing is done in Illinois.
"The idea that now we can have some conversations at our state level about what our state test does, when we give it, how often we give it, the format in which it's given and have that be up to the states is a welcome conversation," Gill said.
Gill also praised provisions in the new law that provide mental and emotional help for students.
Durbin also pointed to parts of the law that he said expand access to preschool.