Champaign Police searching for Steak 'n Shake parking lot shooter
Posted:
Updated: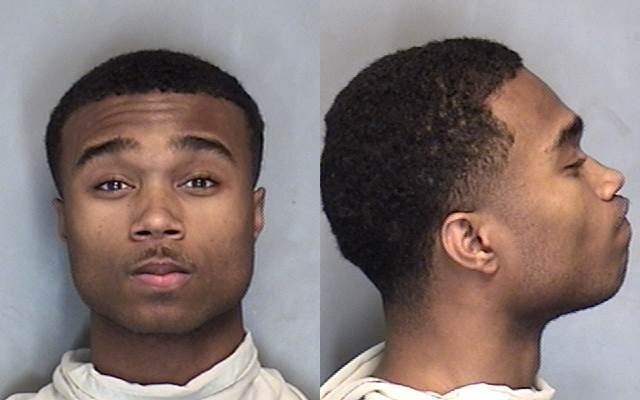 UPDATE – Our partners at The News-Gazette report an arrest has been made in connection with shots being fired at a Steak 'n Shake on Monday, December 14.
Champaign Police told reporter Mary Schenk that they arrested 19-year-old Antonio Wright, of Champaign, for allegedly fleeing the restaurant after shots were fired around 5:30 PM.
Wright and another man reportedly came in and sat a booth with two women. According to The News-Gazette, Wright's ex-girlfriend works at the restaurant and two friends of her current boyfriend asked Wright and his friend to step outside.
Wright's associate then allegedly opened a vehicle door once outside and revealed a gun before firing several shots at the men who had come outside with them.
The man and Wright then fled in a silver Audi sport utility vehicle. An Illinois State trooper spotted the vehicle and reported it to Champaign Police before trying to stop it. The vehicle then crashed near Sixth and Washington streets in Champaign. The driver was seen running from the crashed vehicle, which had no license plates and a temporary registration tag from Indiana that had seemingly been altered.
Police tell The News-Gazette it was reported stolen from Chicago.
The News-Gazette reports Wright later showed up at the police station at around 10:30 PM that night to inquire about the car.
Interviews with the police revealed Wright had been at the Steak 'n Shake. He claimed to own the SUV but said he loaned it to the man at the restaurant, whose real name he did not know. Wright told police he heard shots but did not see the gun nor did he know the man had fired one.
According to The News-Gazette, Wright told police he was not present in the vehicle when it crashed and he bought the SUV at a Chicago car dealership.
Champaign Police arrested Wright on charges of possession of a stolen vehicle. He is due back in court on January 7, 2016 for a probable cause hearing.
His bond is set at $50,000, and he is ordered to have no contact with Steak 'n Shake.
More coverage is available from The News-Gazette's article here.
------------------------------------------------------------------------
CHAMPAIGN – Our partners at The News-Gazette write that Champaign authorities are searching for two men involved in a shooting outside the North Prospect Steak 'n Shake.
Tim Mitchell, of The News-Gazette, reports Champaign police responded to a report of shots fired outside Steak 'n Shake, located at 2010 North Prospect Avenue, at 5:30 PM on Monday, December 14.
Sergeant Kurt Buckley told The News-Gazette "some kind of altercation inside" that moved to the parking lot caused several rounds of gunfire. Champaign Police say no one was hit or reported injured to their knowledge.
Authorities are currently on the lookout for the two men involved. The News-Gazette says the police are not yet providing descriptions of the men involved.