UPDATED: 3 Crashes on I-72, west of Champaign, cause traffic delays
Posted:
Updated: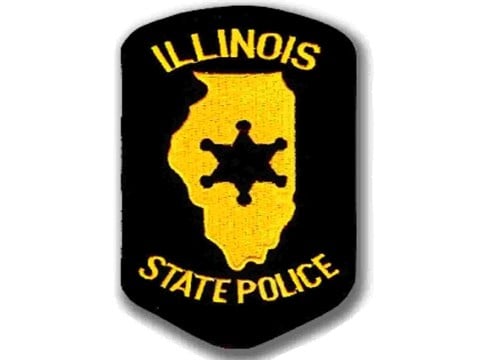 FURTHER DETAILS – The names of those involved in two of the crashes on Interstate 72 on Saturday afternoon have been released.
Master Sergeant Brad Kane reports that, unlike previously suspected, the driver of the vehicle that caused the initial collision was not suffering from a medical condition when they struck another car head-on.
According to our partners at The News-Gazette, Kane said the driver told the investigating trooper that he was not paying attention. However, Kane stated in a release that alcohol and drugs are not suspected factors in the first crash.
22-year-old Daniel Lynch, of Edwardsville, was traveling westbound on I-72, near milepost 181, when he traveled into the median and then into the eastbound lanes on I-72. This caused him to hit the car of 19-year-old Ronald White, of Rantoul, head-on.
Both Lynch and White are reported to be in stable condition after being transported to an area hospital.
Lynch was cited with improper lane usage, while White was cited for operating an uninsured vehicle.
There is no word on the occupants of the vehicles from the second crash that took place as a result of traffic back-up from the head-on collision.
Illinois State Police reported they have named the occupants of the third crash that happened around 1:15 PM near milepost 179 on eastbound I-72. 63-year-old Laurie Rumery, of Monticello, was slowing down to accommodate the traffic delays when 24-year-old Cody Fordyce, also of Monticello, failed to slow down and struck Rumery's vehicle.
The crash caused extensive damage to both Fordyce and Rumery's vehicles. Rumery and her passenger 67-year-old Leonard Rumery, of Monticello, had to be extricated from the vehicle by EMS. They were then taken to an area hospital. The News-Gazette reports both Rumery and her passenger were seriously injured, but they are now listed in fair condition Saturday afternoon at Carle Hospital.
Mary Schenk writes Fordyce received minor injuries, but he refused medical treatment. He was cited for failure to reduce speed to avoid collision.
Traffic on Interstate 72 was backed up for over two hours as a result of these crashes.
----------------------------------------------------------------
UPDATE – WAND News now has more information on the circumstances that caused three different car crashes on eastbound Interstate 72 on Saturday, January 2.
Master Sergeant Shad Edwards told WAND News all three collisions took place on Interstate 72 East.
The initial crash at around 12:30 PM was a head-on collision caused by a vehicle coming from Interstate 72 westbound onto the eastbound side. That vehicle collided head-on with another car. The driver of the vehicle that crossed the median is believed to have been suffering from an emergency medical condition when they hit another car that was traveling in the eastbound lane at the interchange of Interstate 72 and Interstate 57.
Both parties from the first crash have been taken to the hospital and are being treated for serious to life-threatening injuries.
A second crash was a result of a traffic back-up from the first accident. Two people involved in that crash are being treated for non-life threatening injuries.
Later on at around 1:15 PM, a pick-up truck and a smaller car also were involved in a crash. That third crash was also a result of traffic delays. Both drivers from the third crash are in critical condition.
Authorities announced at around 3 PM that all crash scenes were cleared, and lanes were open again.
We will provide more information as it becomes available.
----------------------------------------------------------------
CHAMPAIGN – Our partners at The News-Gazette report that there are now a total of three separate accidents that occurred on Interstate 72, just west of Champaign, delaying traffic.
WAND News initially reported two crashes had taken place on Saturday, January 2, around 12:30 PM. Master Sergeant Shad Edwards stated in a release from Illinois State Police that one crash occurred between two vehicles in the eastbound lanes near the interchange of I-57, while another crash happened on the westbound side of the road.
The eastbound crash was expected to shut down I-72, milepost 181, in both directions for at least four hours. The second crash on the westbound side of the interstate was reportedly not as serious, according to The News-Gazette, and would only require two hours to remove the vehicles.
Reporter Mary Schenk writes emergency workers are currently working to help injured motorists from at least two of the crashes.
According to The News-Gazette, the preliminary information indicates the first crash happened around 12:30 PM, with the second crash happening not long after.
Schenk reports the third crash happened between a pickup truck and smaller car at about 1:18 PM. The third crash also took place on the eastbound side and involves injuries.
State Police are diverting traffic off the interstate on to Illinois 47. The I-57 interchange is not currently reachable by eastbound drivers. Additionally, drivers who need to go west on I-72 or to I-57 should find other routes through various exits on I-74.
The area should be avoided altogether if possible for several hours as emergency personnel clean up and divert already existing traffic. Investigation and clean-up should take several hours.
We will provide more information as it becomes available, and a link to The News-Gazette's full article can be found here.