Normal University to Join CS8 in 2017-2018 School Year
Posted: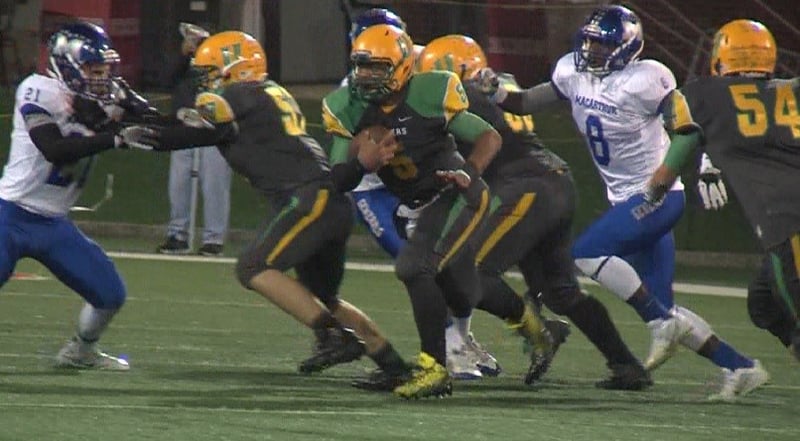 NORMAL -- As the Central State Eight loses one, they'll gain another, taking in Normal University for the 2017-2018 school year.
U High will join just as Lincoln High School departs, headed for the Apollo Conference.
The Pioneers accepted the invitation Wednesday. The move should become official at the CS8's Board of Control meeting February 10, keeping the conference at ten members for the foreseeable future.
"Timing was right on both ends," said CS8 spokesman and Eisenhower athletic director Greg Collingwood, "so things came together pretty quickly."
"We are looking forward to building healthy relationships and rivalries with the other conference schools," said U High athletic director Wendy Smith. "We also welcome the opportunities and challenges that are a part of any change."
U High's departure, along with the impending moves of Eureka (Heart of Illinois) and Mahomet-Seymour (Apollo), currently leaves the Corn Belt Conference with just five schools by the fall of 2017.
A founding member of the Corn Belt - dating back to 1950 - Smith said U High's history in the league couldn't outweigh an uncertain future.
"The decision to leave the Corn Belt was difficult on many levels," Smith said. "It is impossible to replace over 65 years of tradition, relationships, and rivalries, but the landscape of the Corn Belt Conference is changing and the future is unclear."
U High's enrollment is listed at 607, making them the smallest school in the CS8 (Rochester will be the 2nd smallest at 731). However, the IHSA's 1.65 multiplier has U High listed at 1,001, participating in 5A in football, and 3A in most other sports, including basketball, baseball, softball, and volleyball.