Central's Tim Finke Talks Ohio State Offer, Recruiting Process
Posted: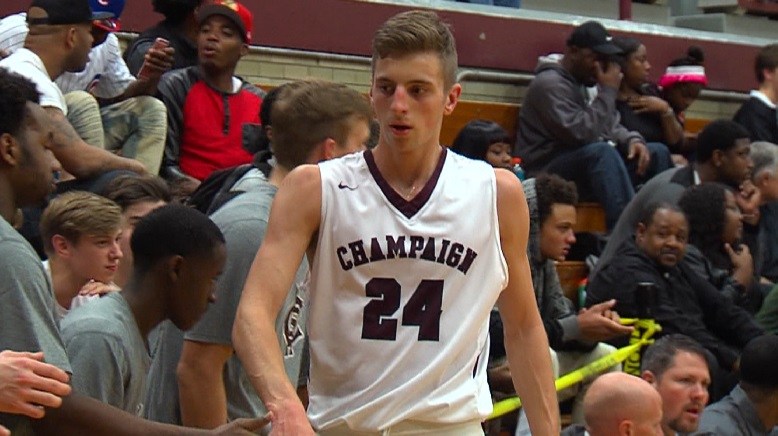 CHAMPAIGN -- It's not the first, and it won't be the last for Tim Finke. The Champaign-Central shooting guard added Ohio State to the offer sheet this week, here in the midst of his sophomore season with the Maroons.
The Buckeyes offered the scholarship Wednesday, the 6th for Finke, who'd also been offered by Illinois, Creighton, St. Louis, DePaul, and UIC.
Finke said he got a lot of heat from the Buckeyes in July, when various assistants came to see him play, but said it's the first time the entire staff had been there, including head coach Thad Matta.
After practice Wednesday, Matta - who can't talk to the players directly - extended the offer through Finke's dad - and coach - Jeff.
"It's really cool, obviously with them being a big time school - a basketball school - really means a lot, especially to get it at this young of an age," said Tim. "To say they believe in me for four years, just makes me feel pretty good about myself with what I've been trying to work for."
Matta is in town to lead his Buckeyes against Illinois Thursday night, the 2nd matchup between the two this season. Finke noted that his brother Michael will be playing against the team that offered him just the day before, but said his brother, who's playing a big role as a redshirt freshman, has been nothing but supportive.
"He congratulated me, as he always does with the previous offers I've gotten," Tim said. "He's happy for me."
Finke cracked the Scout.com top 25 for the class of 2018, and is the 4th-ranked shooting guard according to the recruiting publication.
For a sophomore in the midst of a season, 2018 is still a long way off, and Finke said he's happy to take his time making a decision.
"Coaches can't even text or call me," he said, "so I'm not even feeling pressure at all right now the way juniors and seniors are."
"I'm taking it all in," he added. "I saw Michael go through the whole recruiting process, so I've kind of learned how to handle it a little more than other people might be able to. I've seen him talk to the coaches, I know how to talk to them. I know how to talk in the interviews and things like that, so it's been really cool, and I look forward to the next few years of it, too."