New Team, Same Expectations for Illini Baseball
Posted: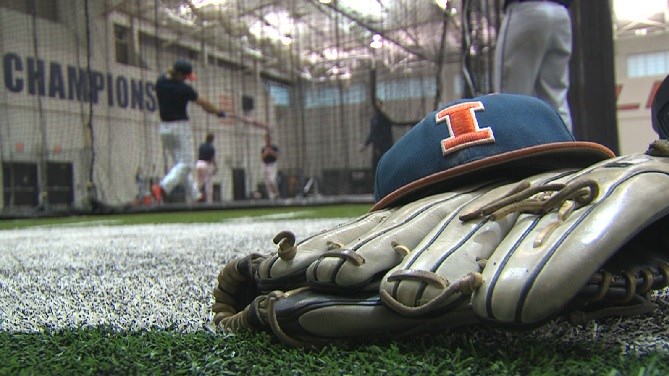 CHAMPAIGN -- There were plenty of new faces at the first day of practice for the Illinois baseball team.
"We've got an extremely talented young group that is obviously unproven, but a group I'm really excited about," Head Coach Dan Hartleb said.
2015 was a record breaking season for the Illini. They won a program record 50 games, and in the process shattered a Big Ten record by winning 27 games in a row. They also had a program record number of players taken in the MLB draft.
"I'm proud of the run we had last year. That group of guys did a great job to bring our program into the national light," Hartleb said. "There are a lot of people that look at this program much differently than they have in the past and there are a group of guys who earned that. Now there are a group of guys that need to play at a high level to make sure we continue to move forward."
Returning starters include shortstop Adam Walton and catcher Jason Goldstein. Despite all the new pieces, expectations for the upcoming season are as high as ever.
"I'm not approaching this season any different than any other season," Hartleb said. "The first meeting...what I said to the team is there is an expectation for us to win. It's a goal for us to not only get to Omaha, but to win a national championship."
The Illini open up the season at Tulane, February 19th.