A-Team Bootcamp, 360-Athlete Transformation
Posted: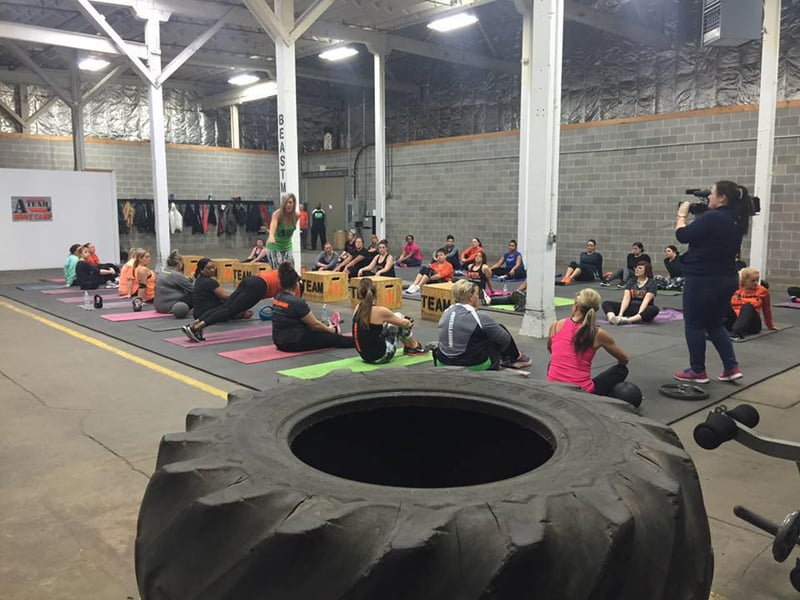 DECATUR - A Decatur family is redefining fitness, in central Illinois. A-Team Bootcamp, 360-Athlete was born from their own personal journey and now they're fighting for you, to get healthy and in-shape.
The last time Amy Mazzotti saw herself on the news, talking about being robbed at gunpoint, she was 60 lbs. heavier.
Mazzotti says, "I did not realize that's what I looked like. You see yourself every day. You don't realize when you gain weight over time. It catches up with you."
She knew it was time to get healthy and started working out on her own, documenting progress on social media.
She says, "It gave everyone a spark that I wasn't aware of. A couple of women asked if they could workout with me."
So, Amy started working-out with fifteen girls inside her garage. Now, two-years later she is leading more than 130 women in a gym, three times a day, six days a week.
She says, "I wanted somewhere where women could be comfortable, come work out and not care about looking cute…come what they come for and leave satisfied."
Satisfied doesn't even begin to describe how the women feel after seeing such dramatic results.
Rachael Hayes has been working out with A-Team since July and has lost 38 pounds. She says, "I've proved everybody wrong. I love it!"
Andrea Brady of Decatur says, "I've lost a total of 41 pounds. I smile more. I'm happier."
Kristina Swaggerty has been going to boot camp, to maintain her weight loss. She says, "Being someone who was overweight for a very long time, I think you have to realize you have to invest in you."
Each workout it between 30-45 minutes. Mazzotti says she likes to keep it short, sweet and to the point. She says you can burn up to 900 calories each day, but reminds everyone it's not a quick-fix. She says, "I don't sell hopeless dreams. The reason we are what we are today is because women believe in themselves."
Amy is living proof. She laid it all on the line, quitting her 9-5 job, knowing her dreams for herself and her family meant more. Her husband Akeem Topps was head running back in college football, when he had a devastating injury. She says, "That's when it switched. Once I got myself physically and mentally right, it was his turn. We needed to do this as a family, as a whole."
Amy knew as Akeem was watching her successful transformation, she was inspiring him to fight back to his top form. With each leap of faith, they're setting an example for their daughter, Ariyah, who is Amy's little shadow during boot camp. We asked her what she wants to be when she's older and she answered, "I want to be like my mom!"
Mazzotti says, "The motivation is here. The ambition is here. The determination is here. All I ask is that you show up. We've got the rest covered."
A-Team Boot Camp, 360-Athlete is not just for the ladies. Men are also a big part of their training program. Akeem Topps leads classes for the guys and they're also starting programs for kids.
For more information on how you can sign-up, head to: https://www.facebook.com/ATeamBootCamp360/?fref=ts