Rourke, McDonnell Selected to IHSFCA Hall of Fame
Posted: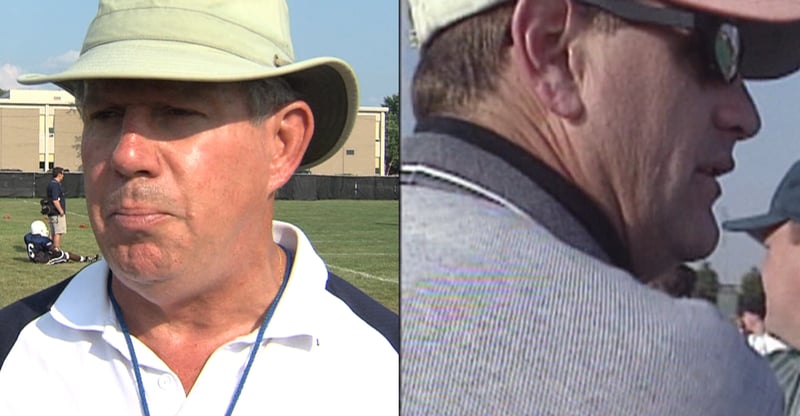 PEORIA -- Local legends Dan Rourke and Mike McDonnell were among 16 coaches named to the 2016 Illinois High School Football Coaches Hall of Fame class Monday.
Rourke won 159 games during his 23 years as Chatham Glenwood's head coach.
Mike McDonnell won 97 games during his 17 years as Champaign Centennial's head coach.
The coaches will be honored at a luncheon Saturday April 2nd at the Hilton Garden Inn in Champaign. The program speaker for the event will be Illinois head coach Bill Cubit.
I.H.S.F.C.A. HALL OF FAME 2016
-Pat Ryan (Carbondale, Metamora)
-Rob Wicinski (Ottawa, Niles North, Geneva)
-Tom Harold (Tilden Tech, Mather, Wheeling)
-Tom Jobst (Hall Twp., New Berlin, Morrison, Ottawa, Marquette)
-Randy Kuceyeski (Libertyville)
-Mike McDonnell (Schlarman, Westville, Centennial)
-Lyle Pierce (Warsaw, Roseville, Yorkwood)
-Dan Rourke (Glenwood)
-Dennis Litteken (Griffin, Pearl City, Mater Dei Catholic)
-Delmer Pechauer (Antioch)
-John Urban (St. Patrick's, Naperville Central, Downers Grove South, Bolingbrook, Gordon Tech)
-Anthony "Buddy" Velasco (Hoopeston/East Lynn, Onarga, Clifton Central, Christopher Zeigler, West Frankfort)
-John McCormick (United Twp., Sherrard, Aledo)
-Ken P. Miller (Cornell, Coal City)
-Todd Short (Newton)
-Albert Cruse (Crane, Englewood, Fenger)