Okaw Valley, Corn Belt Conferences Approve Plans for Future Merger
Posted: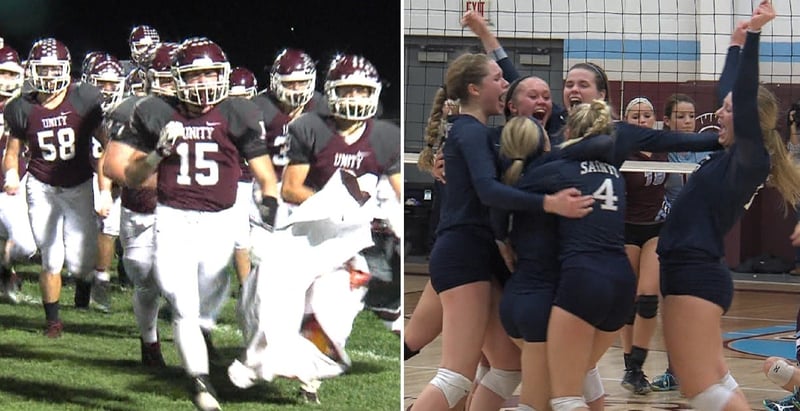 BLOOMINGTON -- A pair of local high school athletic conferences are planning a merger.
Tuesday, 10 principals voted unanimously to begin plans to merge the Okaw Valley Conference and Corn Belt Conference -- a plan they hope to have in effect for the 2017-2018 school year.
"We truly appreciate the cooperation of all of the schools," said St. Thomas More Principal Ryan Bustle, also the Okaw Valley president. "As educators, we have and always will believe the purpose of the conference is to serve the needs of all of our students."
The Okaw Valley Conference, as currently constructed, has only been in existence since the fall of 2014. Maroa-Forsyth officials recently announced they would be going to the Sangamo Conference, effective the 2016-2017 school year.
The Corn Belt Conference, currently consisting of eight schools, will lose three by the fall of 2017. Eureka will leave for the Heart of Illinois Conference, Mahomet-Seymour for the Apollo, while Normal U High recently accepted a future invitation to the Central State Eight.
All of the movement will leave both the Okaw and Corn Belt with five teams, making a merger a sensible one for, among other things, a true round-robin football schedule.
According to a joint press release, the conference proposal will be taken back to each school's Superintendent and Board of Education for consideration at the school's March Board meeting. If approved, the conference would start in 2017-2018. Naming the new conference will include student input to be brought back to the principals who will meet later this academic year to propose a name.
Barring another shake-up, the future conference would consist of the following schools:
St. Joseph-Ogden
Monticello
Unity
Rantoul
St. Thomas Extra
Prairie Central
Bloomington Central Catholic
Illinois Valley Central
Pontiac
Olympia