Illinois still below average in School Breakfast Participation
Posted:
Updated: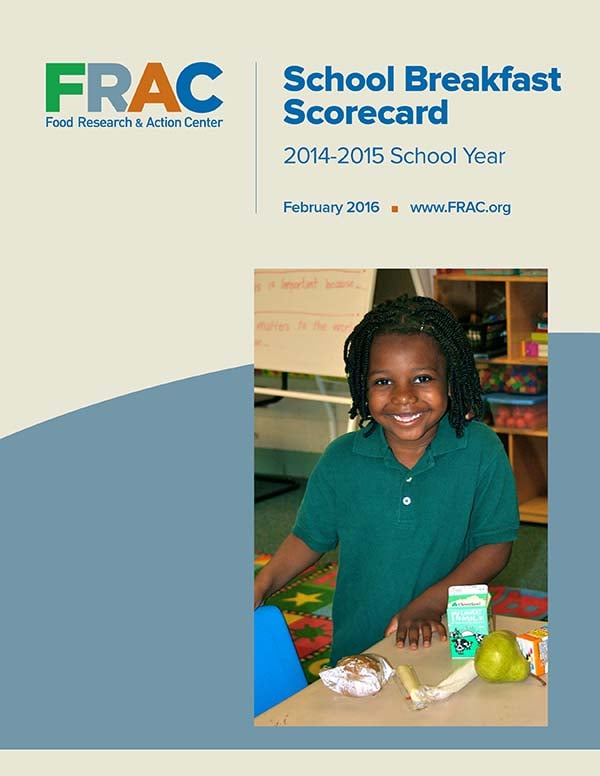 ILLINOIS – The Food Research and Action Center (FRAC) released two new reports this week suggesting that although more Illinois children ate school breakfast during the 2014 – 15 school year, more low-income children could still benefit.
FRAC's annual School Breakfast Scorecard revealed that in 2014 – 2015, only 46 low-income children in Illinois ate school breakfast for every 100 that received free and reduced-price lunch, an increase from 45.4 children during the 2013 – 2014 school year.
Child nutrition coordinator at the Illinois Hunger Coalition says that despite that increase, the state can still do more to make sure students have access to healthy breakfast each day.
The Illinois Hunger Coalition discussed the findings at Woodland Intermediate School in Gurnee. Gurnee Mayor Kristina Kovarik, along with officials from the U.S. Department of Agriculture Food and Nutrition Services and Woodland School District 50 were also in attendance.
Superintendent of Schools Dr. Joy A. Swoboda says their breakfast program demonstrates these types of programs are a "benefit to student learning."
The School Breakfast Scorecard also found that on the average day during the 2014 – 2015 school year, 391,350 low-income students participated in school breakfast programs. That is a 5 percent increase from the previous year. In Illinois, 3,400 schools participate in the School Breakfast Program, which is only 80.5 percent of the schools that participate in the National School Lunch Program (NSLP).
Illinois Hunger Coalition executive director Diane Doherty says Illinois is still below the national average in its rate of school breakfast programs among low-income students.
"Illinois and its school districts have to look at ways to make breakfast much more accessible and increase participation. Otherwise, they are missing out on the valuable impact breakfast has on health, educational achievement and attendance," Doherty explains.
A companion analysis by FRAC examined school breakfast policies and participate rates in 2014 – 2015 school year at 73 school districts across the country. Chicago Public Schools ranked 42nd and served on average 59.7 low-income students for every 100 who ate lunch. School District U-46 ranked 70th with only 38.5 low-income students participating in breakfast for every 100 in lunch.
According to the reports, low participation means missed meals for those children and missed federal nutrition dollars for Illinois. Increasing participation to 70 low-income children receiving breakfast for every 10 who get lunch would lead to an additional 204,295 low-income Illinois children eating breakfast each day, and an additional $54,641,586 in federal child nutrition funding.
Further information about the Illinois Hunger Coalition can be found here. More information about FRAC and its reports can be found here.