Illinois Names Josh Whitman Next Director of Athletics
Posted: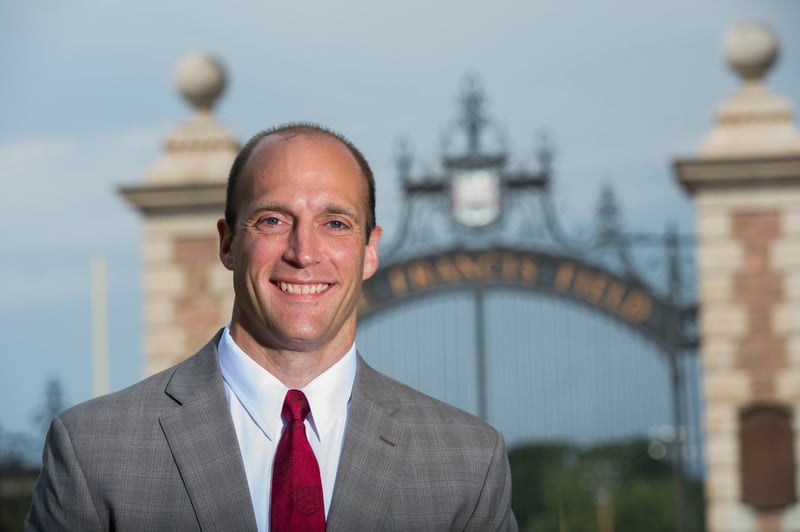 The University of Illinois has a new athletic director.
Josh Whitman, the current AD at Washington University-St. Louis, is the 14th athletic director at the university. Whitman was introduced at a press conference Thursday morning.
Whitman is a former Illinois football player, with four years as a tight end from 1997-2000.
In a statement, interim chancellor Barbara Wilson said Whitman's Illinois background made him an appealing candidate, "but that's not the reason he stood out in this search. He impressed us all with his work ethic, his passion, his concern for the welfare of student-athletes and his commitment to diversity," added Wilson. "He has a record of leaving programs under his leadership better and stronger than when he arrived."
According to a press release from Illinois, In nearly six years as an athletics director at two universities, Whitman's teams have earned four national titles and 24 top-five team finishes, plus 34 conference championships.
"It is a dream come true for me to return to my alma mater as the next director of athletics," Whitman said via a university statement. "With strong leadership, a bold vision, daring integrity and an unparalleled commitment from a unified and active Illini Nation, together we can build an athletics program befitting our great institution."
Whitman grew up in West Lafayette, Ind., and is married to Hope Hunt Whitman. He is a licensed attorney, a member of the National Association of Collegiate Directors of Athletics and a member of the Sports Lawyers Association.
Whitman said, "The future is bright for the Illini."
Whitman is set to officially begin his duties on March 21.