It's Not Too Late For You
Posted:
Updated: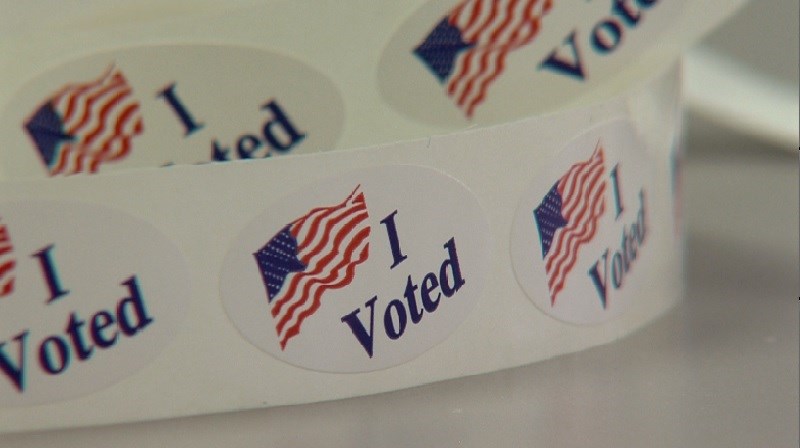 Decatur, IL - In Democracies people are allowed to vote for elected officials. That's why Americans hold a special place in their collective hearts for those that have fought and sometimes died for our right to vote. Early voting is under way in Macon County.
According to Macon County Clerk Steve Bean, It's been a slow trek marching people into the booths. He says that in the last two weeks he's seen two hundred early voters and had requests for about two hundred more ballots. Macon County is only expected to see twenty to twenty five percent of registered voters for early voting in the Illinois State primaries. He cited declaration of ones party as the reason not many in the county participate in the primaries. He said most people that don't vote in the primary don't won't to state which party they affiliate themselves with. The actual primary date is March 15, 2016.
You might be seeing younger people at the polls this year. Only for the second time in Illinois history seventeen year olds are being allowed to cast ballots. Although the twenty sixth amendment to the U.S. Constitution states, "The right of citizens of the United States, who are eighteen years of age or older, to vote shall not be denied or abridged by the United States or by any State on account of age."
http://www.archives.gov/exhibits/charters/bill_of_rights_transcript.html
However that changed in 2014 when Governor Pat Quinn signed a law allowing seventeen year olds to vote in Primary elections if they will turn eighteen years of age before or on the general election date. The law does not relate to consolidated elections in odd numbered years. The reasoning behind the law allowing minors to vote in Primaries was that they should be allowed to choose who they will be voting for in the General Election once they had turned eighteen.
It's still not too late to register to vote early or vote in the primaries, although traditional voter registration ended on Tuesday February 16th. To register and vote early drop by the Macon County Clerks office at 141 South Main Street Room 119. You'll need to bring two forms of identification that show a current address and then you'll be able to cast your vote at that time, according to County Clerk Steve Bean. You can also show up at your polling site http://elections.illinois.gov/VotingInformation/RegistrationLookup.aspx with two forms of I.D. and register at the polls and vote at that time.
For more information on voting and restrictions go to: http://elections.illinois.gov/InfoForVoters.aspx