Celebrating An Anniversary With A Bang!
Posted:
Updated: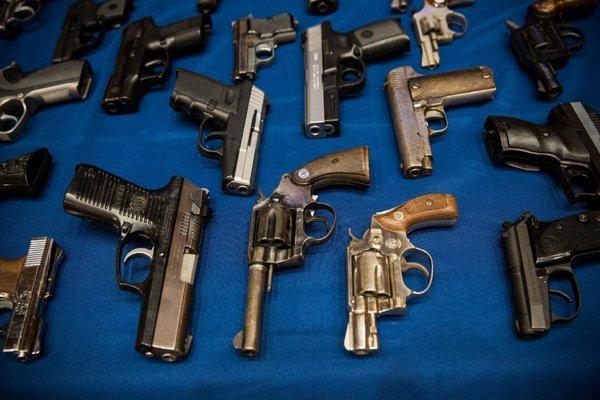 Decatur, IL - It's been two years since Illinois became the last state to allow it's citizens to carry concealed firearms.
Initially the Illinois State Police targeted over four hundred thousand applications for permits. They only processed close to one hundred thousand.
The first few months of 2014 demand was high for the classes required by law to obtain a permit. By the middle of 2014 demand for the classes had dropped. In order to obtain a conceal carry permit a resident of the state of Illinois must attend a sixteen hour class. There are exceptions for military, ex-military, law enforcement and others who are only required to attend an eight hour class. The person must then submit their certificate of completion signed by the class instructor via the state police website. An application is completed and a non-refundable fee of $150.00 is paid.
Citizens have the option of submitting fingerprints. An added cost which can reach up to $85.00. Submitting fingerprints is supposed to speed up the process by thirty days. However most permit holders say you'll get more bang for your buck by not sending the prints.
On average most permit holders receive their card to carry in ninety to one hundred days without prints. State police then have up to 120 days to make a decision. The Illinois State Police then do a background check on the individual and will either issue a permit to carry or deny the permit. State police then have up to 120 days to make a decision.
By January 2015 Illinois State Police issued over ninety two thousand permits to resident of the Land of Lincoln. Twenty three hundred applications were denied.
As of June 2015 there were 113,732 conceal carry permits in the pockets and wallets of Illinoisans. But that number has increased and will continue to climb.
According to Dan Cooley, owner of The Bullet Trap in Macon, the demand for the conceal carry classes has increased in the last few months. He says he has classes booked full for the next three months and he continues to receive inquiries. He equates the rise in attendance to "the political climate and the time we live in." http://www.the-bullettrap.com/
He also said he thinks people of the state have realized that conceal carry holders are law abiding citizens, not "running in the streets getting crazy" as was predicted by many before the passage of the Conceal Carry Bill.
There are currently eleven million conceal carry holders in the United States. Six states in the Union don't require any permit to carry.