Monday Scoreboard: Central A&M, Teutopolis Advance to State
Posted: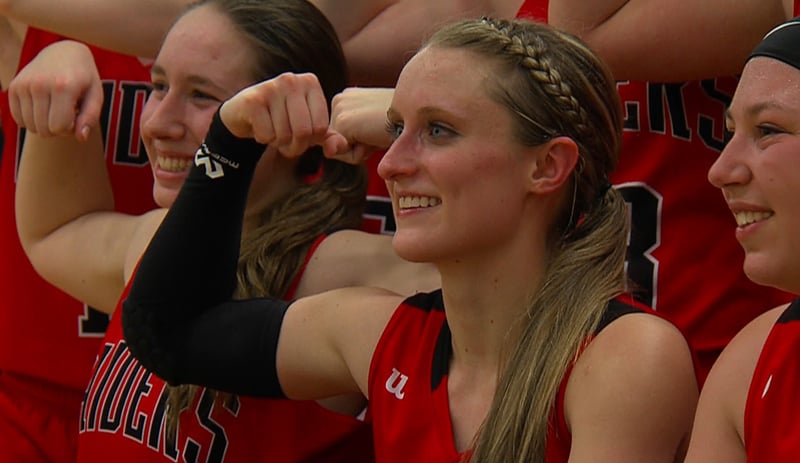 SPRINGFIELD -- The defending 1-A champions Central A&M advanced to the state final four Monday for the third year in a row.
The Lady Raiders defeated Brimfield 70-52. They will face Indian Creek in the semifinals.
Teutopolis edged out Bloomington Central Catholic 52-45 to clinch a spot in the class 2-A final four.
The Wooden Shoes will face Westchester St. Joseph in the state semifinals.
Below is a list of scores from all the postseason games Monday night.
HIGH SCHOOL BASKETBALL - GIRLS
1-A SUPER-SECTIONALS
Central A&M 70 Brimfield 52 F
Schlarman 44 Seton Academy 48 F
Galena 50 Indian Creek 54 F
Woodlawn 27 Calhoun 60 F

2-A SUPER-SECTIONALS
Teutopolis 52 Bloomington Central Catholic 45 F
Camp Point Central 50 Breese Central 47 F
Byron 46 Peoria Christian 37 F
Chicago Raby 43 Westchester St. Joseph 63 F

3-A SECTIONAL SEMIFINALS
St. Thomas More 47 Springfield 41 F
Lincoln 50 Rochester 46 F

HIGH SCHOOL BASKETBALL - BOYS
2-A REGIONAL QUARTERFINALS
Meridian 66 Maroa-Forsyth 51 F
Argenta-Oreana 61 Cerro Gordo-Bement 32 F
Oakwood 48 Gibson City Melvin Sibley 70 F
Hillsboro 69 Litchfield 54 F
Sullivan 49 Pana 58 F
Shelbyville 75 Vandalia 65 F
Cumberland 72 Casey-Westfield 48 F
Tuscola 49 Heritage 42 F
Tolono Unity 86 G.-RF 49 F
North Mac 41 Beardstown 60 F

1-A REGIONAL QUARTERFINALS
Central A&M 111 Ramsey 59 F
Schlarman 42 Milford 59 F
New Berlin 58 Edinburg 55 F
Okaw Valley 69 Mulbery Grove 71 F
Windsor/Stew-Stras 50 South Central 56 F
AL-AH 45 Shiloh 48 F
Urbana University 52 Judah Christian 53 F