Danielson Talks about PGA Tour Debut
Posted: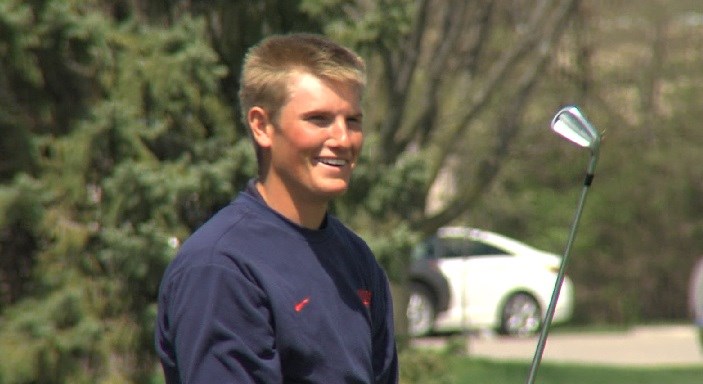 CHAMPAIGN -- Illinois senior golfer Charlie Danielson wrapped up a successful PGA debut over the weekend, playing as an amateur in the tour's Northern Trust Open.
Danielson made the two-round cut with a 3-under through 36 holes. That tied former Illini Steve Stricker to that point at the Pacific Palisades, Calif. event.
Danielson eventually finished in a tie for 72nd, shooting 5-over for the full tournament. Despite the finish, Danielson - who wasn't in line for a prize anyway - enjoyed the valuable experience.
"With all I was able to learn this week, this event will definitely help me in the spring," Danielson said. "I will work on some things that I feel separate me from other pros and I realized that I can compete out there, which gives me confidence. Lastly, I was able to get used to handling nerves and pressure which was the biggest asset I picked up this week and is something that I can build off of this spring in the postseason."
Danielson's opening round 67 (4-under) was the lowest score for an amateur at the Northern Trust Open since 1981, was just one shot out of the lead and tied him with Rory McIlroy.
"My favorite part of the week was a combination of playing Riviera for seven straight days, and having so many pros coming up to congratulate me and wish me luck the rest of the spring. Everyone out there was so thoughtful and helped me settle down out on the course. A huge thanks to Illini Nation for following and cheering me on, it was a special week."