H.S. Playoff Basketball Postponements - New Dates and Times
Posted: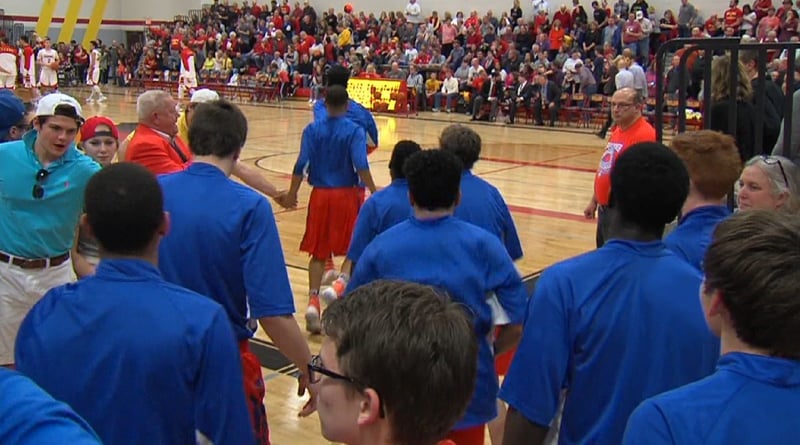 Due to the winter weather, a number of local high school postseason basketball games have been postponed. You can find information for games that have been rescheduled below.
As of this posting, not all events have been postponed. If you don't find a game or regional listed below, that is either because the event is still on as scheduled, or the district has not made an official announcement. You can refer to the IHSA's website, and we encourage you to contact your local school district for more specific information.
According to districts which have announced postponements, plans for Friday 1A and 2A regional championship game are unaffected.
Postponements - New dates and time listed:
1A
LSA Regional - THURSDAY, FEB. 25
Colfax Ridgeview vs. Sangamon Valley - 6pm
LSA vs. MT. Pulaski - 7:30pm
Farmer City Regional, THURSDAY, FEB. 25
Blue Ridge vs. Heyworth - 7pm
Fisher Regional, THURSDAY, FEB. 25
Fisher vs. Milford - 6pm
Salt Fork vs. Armstrong - 7:30pm
Nokomis Regional - THURSDAY, FEB. 25
St. Anthony vs. Central A&M - 7pm
St. Elmo Regional - THURSDAY, FEB. 25
Altamont vs. South Central - 6pm
Patoka vs. St. Elmo - 7:30pm
Arcola Regional - THURSDAY, FEB. 25
Chrisman vs. Judah Christian - 7pm
2A
Argenta Regional - THURSDAY, FEB. 25
St. Teresa vs. Argenta-Oreana - 7pm
Gilman Regional - THURSDAY, FEB. 25 in Onarga
PBL vs. Watseka - 6pm
St. Thomas More vs. Iroquois West - 7:30pm
Georgetown Regional - THURSDAY, FEB. 25
Westville vs. Unity - 7pm
Teutopolis Regional - THURSDAY, FEB. 25
Marshall vs. Pana - 7pm