Groce Wants to See Progress in Rematch with Hoosiers
Posted: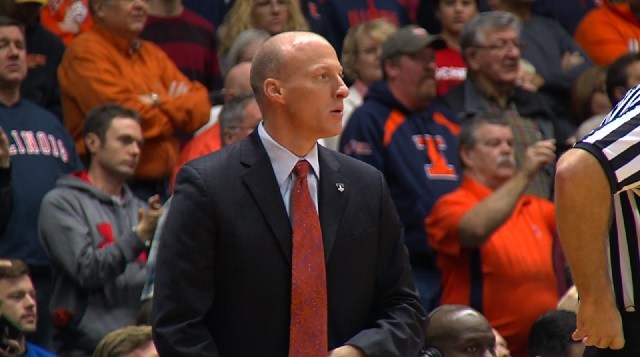 CHAMPAIGN -- It was the most humbling in a season chock full of disappointing losses.
Illinois' 103-69 loss to Indiana on January 19 was the program's most lopsided defeat in 25 years. At the time, Illinois head coach John Groce used the word "atrocious" to describe the team's execution, and questioned the leadership among the players.
As the Illini prepare for the rematch with the Hoosiers, Groce took a second look.
"We had some sloppy turnovers, and I didn't think our screening was great," a more measured Groce said Wednesday.
Sure, the Illini would like to beat the conference-leading Hoosiers - an expectation Groce still has for his Illini (12-15, 4-10 B1G), but in a season likely to end during the Big Ten tournament, the coach said he just wants to see progress.
"There's no question, we're better at both ends of the floor than the last time we played them," said Groce, "and it's going to take a great effort by our guys, great concentration, great attention to detail to defend them, and make sure we're having quality offensive possessions at the other end of the floor."
During the last matchup, the Hoosiers were in the midst of a 12-game winning streak. While their pace has slowed, Indiana still holds a half-game lead in the Big Ten (over Iowa) heading into Wednesday night.
Despite blowing a 13-point second half lead at Wisconsin on Sunday, Groce continued to praise his team's improvement, especially defensively.
"I'm excited for us to go out tomorrow night, a lot like I was on Sunday, and see if what I'm seeing in practice starts to translate in games."
Thursday's game will be Illinois' second-to-last home game of the season. They host Minnesota in the home finale on Sunday.
The game vs. Indiana tips off at 8pm CT.