Illinois Fairs, Leadership Moving Under One Umbrella
Posted: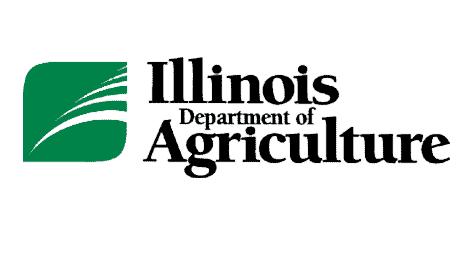 SPRINGFIELD – Acting Agriculture Director Raymond Poe announced today an organizational restructuring at the Illinois Department of Agriculture. The Division of Fairs & Promotional Services will now house the bureaus of Illinois State Fair, DuQuoin State Fair, Business Services, and County Fairs & Horse Racing. Previously, these bureaus operated independent of each other.
Poe said the restructured division will allow better communication between the four bureaus and increase collaboration as they work towards their similar goals. This move will result in cost savings.
"Combining these already existing bureaus together in one cohesive unit will enhance efficiencies for the state of Illinois," said acting director Raymond Poe. "Now all fair related activities will be centered in one division, under the leadership of one manager. These bureaus are vital to the Department, and with good leadership these bureaus will thrive."
Director Poe named longtime IDOA employee Kevin Gordon as Division Manager of Fairs & Promotional Services. Gordon, 54, will oversee the management of all four bureaus. Gordon previously held the role of Illinois State Fair operations manager. He has worked alongside multiple fair managers and has been instrumental in the planning and execution of every Illinois State Fair since 2000. Gordon's experience relating to the inner-workings of the fair, including his working relationship with vendors and agriculture commodity groups, will seamlessly enhance his ability to run both the Illinois State Fair and DuQuoin State Fair.
"It is an honor to be picked to serve in this new capacity," Gordon said. "The Illinois and DuQuoin State Fairs are an economic engine for many communities in this state. I look forward to merging these entities to put on great fairs in a cost-effective and efficient manner."
Director Poe named Shawn Mayernick to work alongside Gordon as Assistant State Fair Manager in Springfield. Mayernick, 36, is the former Director of Business Partnerships for the Prairie Capital Convention Center in Springfield. He was instrumental in bringing high profile events such as the University of Illinois men's basketball games to Springfield, and he secured more than a quarter million dollars in sponsorship revenue for the center in just two years.
"I have seen first-hand the impact fairgrounds events have on our state, and in particular our local communities," said Mayernick. "I look forward to working with the fantastic staff already in place to build on existing traditions and expand opportunities for years to come."
The search for an Assistant State Fair Manager in DuQuoin is ongoing, and an announcement for that position will be made in the coming weeks.
The Illinois State Fair runs August 11th – 21st. The DuQuoin State Fair runs August 26th - September 5th.