Watch vs. Warning...Do you know the difference?
Posted: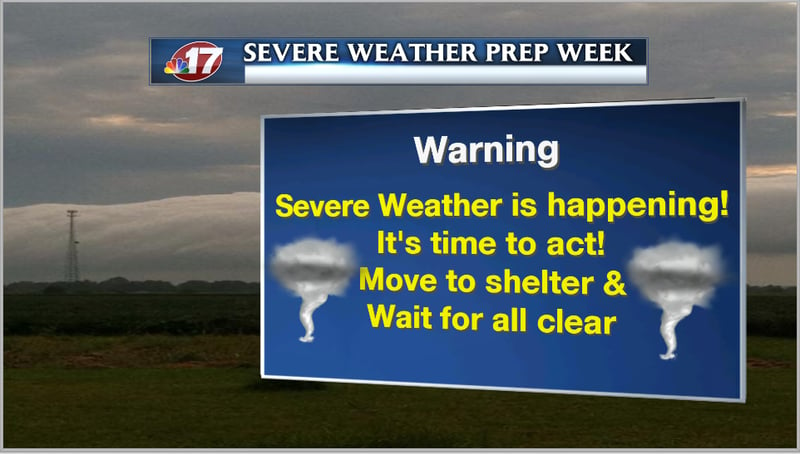 Severe weather preparedness week continues and today's weather tip will focus on the difference between a watch and warning. These two are mixed up from time to time. Here is what you need to know....
Watch: Pay attention to the weather! Severe weather is possible in and around the watch area.
Warning: Severe weather is happening. It's time to act! Seek shelter and remain there until the all clear is given.
The information provided below can be found at this link: http://www.nws.noaa.gov/om/severeweather/ww.shtml
What is the difference between a Tornado Watch and a Tornado Warning issued by the National Weather Service?