Monticello voters weigh referendum
Posted: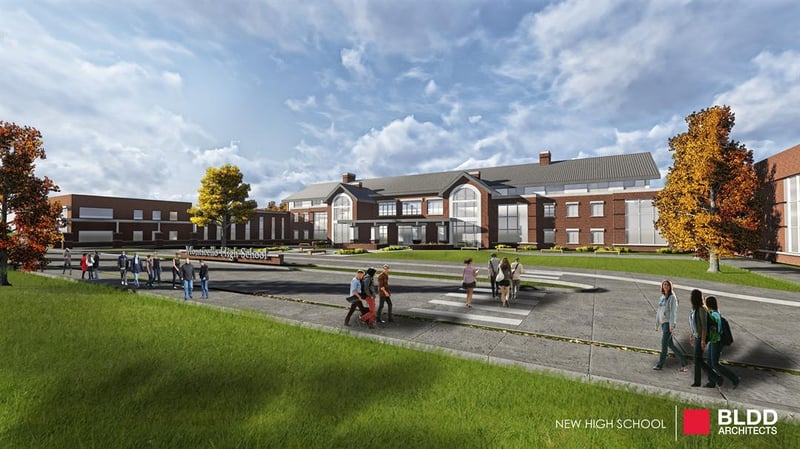 MONTICELLO-For the second time in two years, Monticello School District voters will decide whether to build a new high school.
A ballot measure on the March 15 ballot would allow the Monticello district to issue bonds to pay for a $40.9 million project that would build a new high school (see photo) near the district's middle school while turning the fitting the current high school building for elementary school classes. Two other elementary schools would close.
NOTE: In the video version of this story, we cite the projected cost of the referendum to farmers per acre of average farmland. District officials tell us that that number was based on a classification of average farmland from 2014 and that the county farm bureau is no longer confident that that classification of farmland really is the county's average.
Voters rejected a similar proposal in November 2014. Superintendent Vic Zimmerman said district officials are providing more information before this vote than was provided in 2014.
"We heard from our community, specifically a number of 'no' voters that they voted 'no' because we didn't have a picture of what the school was going to look like and we didn't have a solid location," Zimmerman said. "So when we decided to put a new high school referendum on in March, we decided we needed to show what it would look like and where it would be."
Zimmerman said the existing schools are in good shape, but added that the decades-old high school does not fit the needs of modern classes.
"The teachers and the students are what make it happen within our school every day, but we don't want a facility that hinders the progress we could possibly be making," Zimmerman said.
For extensive information on the project, included tax projections, click here.