Weather model receives significant upgrades
Posted: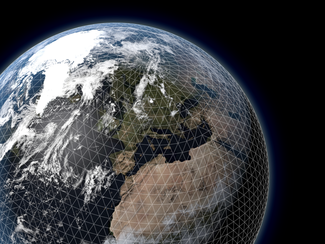 UNITED KINGDOM – The European Centre for Medium-Range Weather Forecasts, or ECMWF, has upgraded its weather forecasting model, helping to improve forecast accuracy at record-breaking resolution.
This is one of the two long range computer models meteorologists around the world use when creating forecasts.
The Centre says the upgrade improves the horizontal grid from 16 km to 9 km, giving the model and meteorologists who use it a better view of expected conditions around the globe. The grid now has over 900 million prediction points on planet Earth, three times the previous amount.
ECMWF's Director-General, Florence Rabier, says the improvements in accuracy and range represented "a big step forward".
According to the ECMWF, the new model improves the accuracy by two or three percent. While that does not seem like much, in some cases, it translates to more accurate forecasts an extra 12 hours further into the future.
The overall goal of the improvements, the Centre says, is to provide earlier warnings of adverse conditions and extreme weather to help protect property and vital infrastructure.
Similar upgrades were made to the Global Forecast System, a U.S. run model, improving the resolution to 13 km in early 2015.
For more on the upgrades, click here.