SJO, Behind Trimble's Monster Night, Advances to 2A State Final
Posted: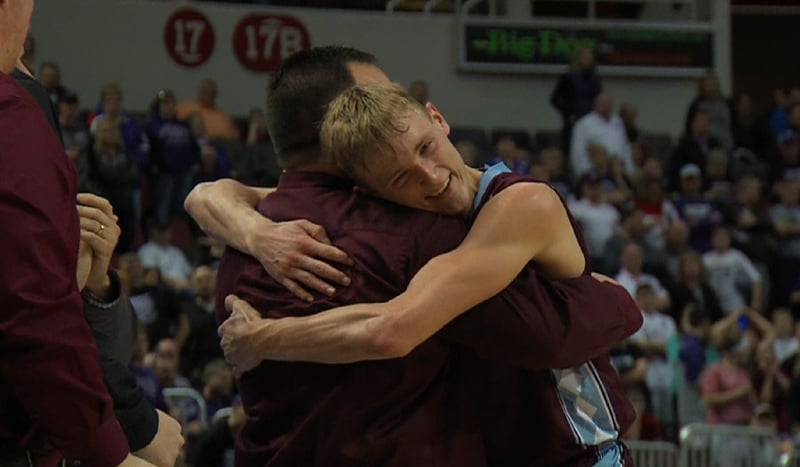 PEORIA -- In a day of firsts at Carver Arena, St. Joseph-Ogden's Brandon Trimble may have put on the most impressive performance of the day.
The Spartan junior scored 44 points, leading SJO to a 60-48 win over Breese-Central in the 2A state semifinals. They now advance to the program's first-ever state championship game.
"I just wanted to get to the state championship," said Trimble. "We all wanted to. And I'm just thrilled that we get a chance to play in the state championship tomorrow."
"It was incredible out there with him," said senior Jake Pence, "but when he's doing that, the rest of us have to be aggressive too, or else five guys will just guard one. He was using the screens well, he was knocking down shots. He was putting on a show."
The 1st Team all-state selection almost single-handedly brought the Spartans back from a five point deficit early in the third quarter. Trimble scored ten points during a crucial 11-2 run in which they took a lead they never gave back.
Trimble shot 14-of-23 from the field (60.8%), while the rest of the Spartans combined to go 2-of-15 (13.3%).
After finishing 4th at state in 2013, SJO (23-9) already clinched the program's best-ever finish. They'll try to win a championship Saturday night against the winner of the Rockridge/Hales Franciscan matchup. The 2A state championship is tentatively scheduled to start at 8:15pm at Carver Arena in Peoria.