Perry's Clutch 3-Pointer Leads LeRoy to First-Ever State Championship
Posted: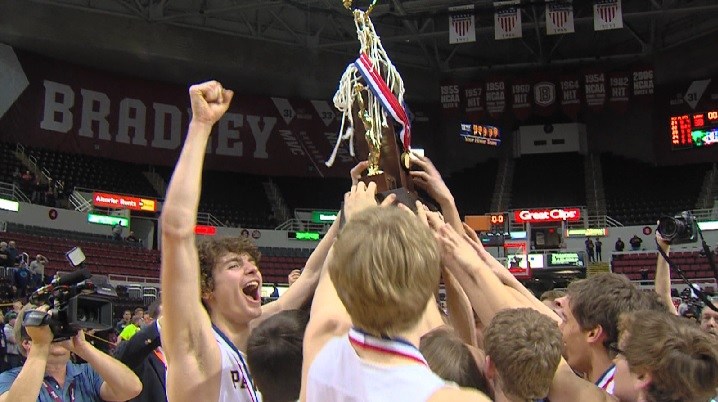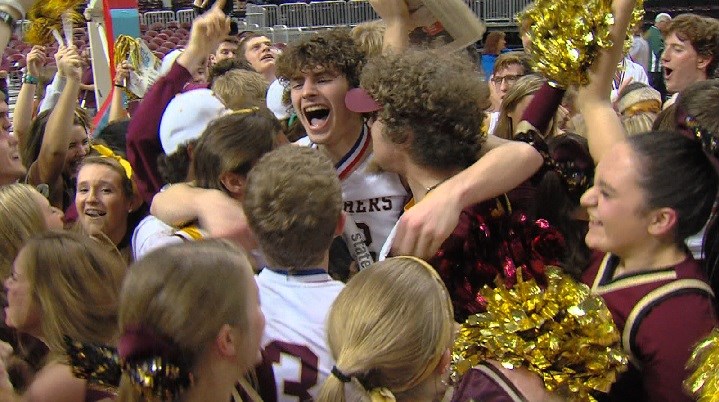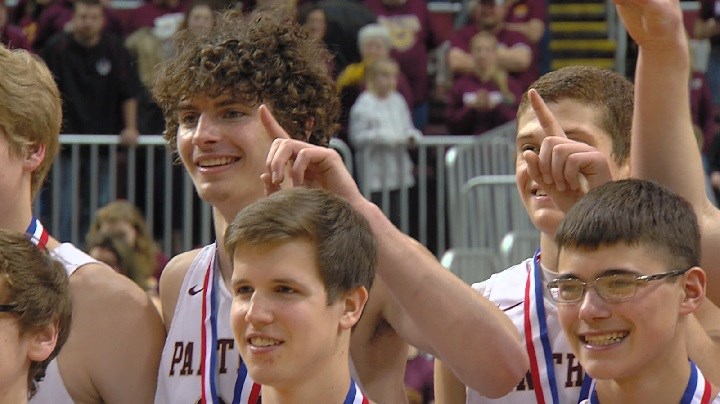 PEORIA -- The LeRoy Panthers won a thrilling 1A state championship game Saturday, getting a clutch shot from an unlikely hero.
Noah Perry's three-pointer with :40 left proved to be the game-winner, in LeRoy's 38-35 win over Chicago-Leo in the 1A state championship game.
Panther senior Matt Chastain said there was no real plan in the game's pivotal possession.
"Coach said, 'Get it to the hole, get it to the hole, but keep your head up,'" said Chastain. "As I passed, I was like - he's missed a couple, so this one's going in."
"They got (Chastain double-teamed) at the free throw line. I don't know how he saw the guy coming," said head coach Mark Edmundsen. "He kicked it to Noah on the wing and Noah buried it."
Perry was 0-for-5 from three-point range before the shot. Perry finished with a modest five point on 3-of-13 shooting, but few will remember the first 12 attempts.
"He trusted me with the ball on that last shot," said Perry. "He's a great teammate."
LeRoy won the program's first-ever state championship in their first appearance, a feat not lost on Chastain.
"LeRoy's always been a football town, and to get a state championship in basketball, it's unreal."
Chastain finished with 21 points, 12 of those in a tone-setting first quarter. In fact, the first field goal made by someone other than Chastain came at the 3:00 mark of the 2nd quarter.
Edmundsen said his star's early contributions were essential.
"These kids had to doubt whether we could hang with them or not - with how good they are," said Edmundsen. "To get that kind of start gave us the confidence and a boost we needed."
The Panthers never trailed in the game, though Leo applied pressure throughout the second half, twice forcing ties in the 4th quarter.
Lions' leading scorer Darias Oliver's second-chance bucket tied the game at 33 - the first tie in the contest since it was 2-2 early in the 1st.
Oliver finished with 15 points.
LeRoy finished the season 28-5, and with what's not only the basketball program's first championship, but just the school's third ever -- in any sport.