Lovie Smith Keeps Four on Current Illini Staff
Posted: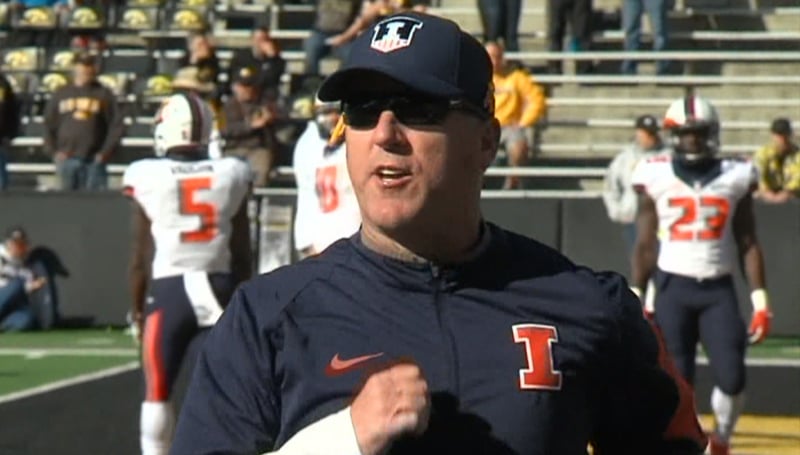 CHAMPAIGN -- Amid a week's worth of new hires for the Illinois football program, head coach Lovie Smith announced Tuesday that a handful of current staff members will stay.
Among them is former defensive coordinator Mike Phair. Monday, Smith hired Hardy Nickerson for that position. When he was introduced, Smith said he wanted to keep Phair on staff. Phair will now be the team's defensive line coach. He coach defensive lines under Smith with the Chicago Bears and Tampa Bay Buccaneers.
In addition to Phair's retention, Tim McGarigle and Paul Williams will stay on staff, McGarigle coaching the linebackers and Williams coaching the secondary.
"I am very pleased to have Mike Phair, Tim McGarigle and Paul Williams on our Fighting Illini coaching staff," said Smith. "Mike has worked with me at two other places and is an excellent football coach. In addition to his outstanding coaching skills, his experience here at Illinois over the last year will be invaluable.
Former Illinois quarterback Nate Scheelhaase will also stay. Scheelhaase was hired in 2015 at the Assistant Director of Football Operations, but had been reassigned as the RBs coach under Bill Cubit. His role going forward has yet to be determined.
"After meeting with both Coach McGarigle and Coach Williams,I was very impressed with the energy they bring to our staff, as well as their coaching background and experience," Smith continued. "Even though they were on the Illini staff only for a few weeks, they will be very helpful in the transition. I'm also excited that Nathan will continue working with the program. He is an outstanding young man who loves the Fighting Illini."