Severe Storms Race Across Parts of Central Illinois
Posted:
Updated: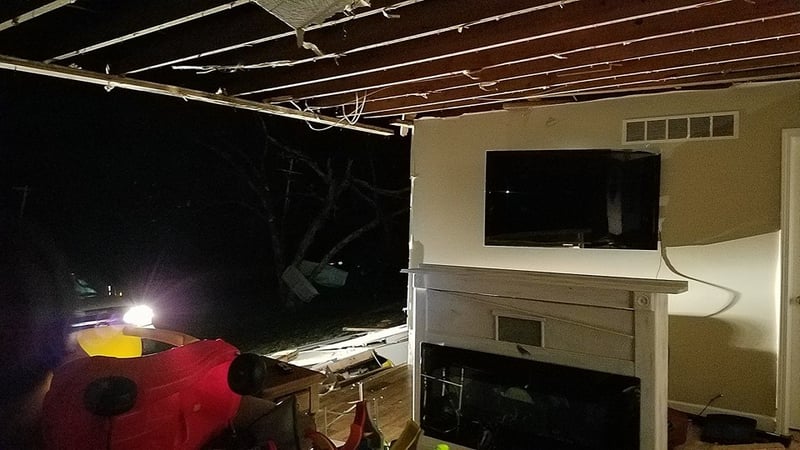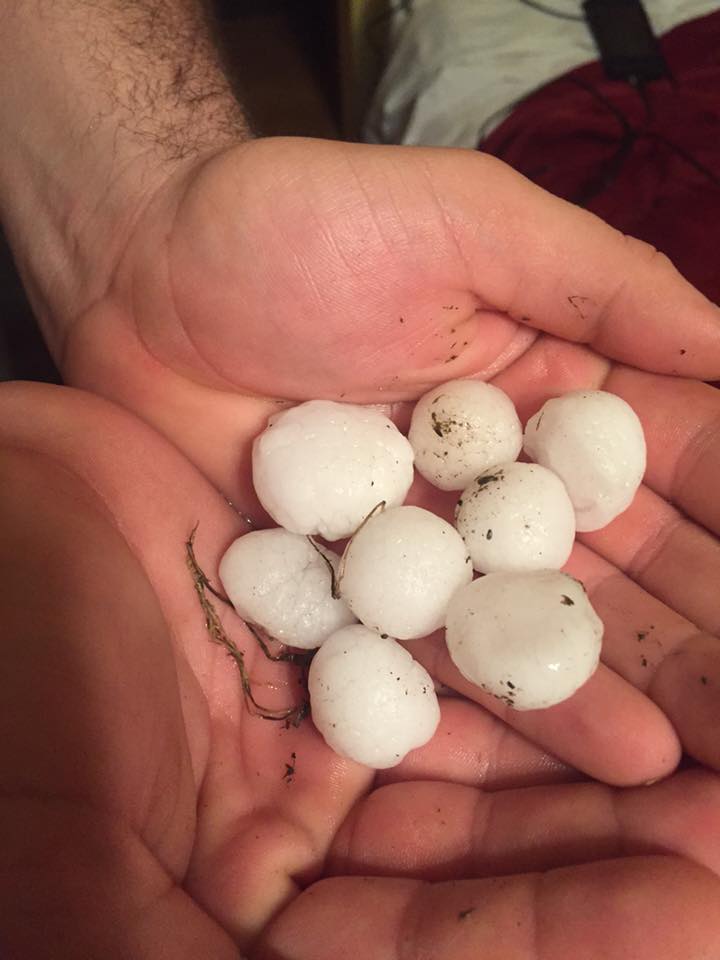 Central Illinois-A sunny and warm afternoon turned into a stormy evening across the area.

The radar screen was quiet as of 4 PM in eastern Missouri then as of 4:40 PM storms were intensifying. A Tornado Watch was issued around 4 PM in the evening for areas west of US-51. Click on this link to see a radar time line of how quickly the storms fired to our west.
The first warnings were issued shortly before 5 in northeastern Missouri and far western Illinois. Those storms raced into western Illinois, producing a couple of possible tornadoes and very large hail. A storm quickly developed near Pittsfield and raced northeast.
A severe thunderstorm warning was issued for eastern Scott and Morgan Counties at 6:43 PM. This storm produced penny size hail in Winchester around 6:25 PM. The first tornado warning of the night was issued at 7:01 PM for southeastern Morgan County as the storm was near Murrayville. Thirteen minutes later at 7:14 PM a Severe Thunderstorm Warning was issued for northwest Sangamon, southwestern Menard, northeastern Morgan and southeastern Cass Counties as the northern storm was near Ashland.
The southern storm had the next Tornado Warning issued at 7:26 PM for Sangamon and E. Central Morgan County, as the storm neared Alexander. At this time, very large hail reports were coming in, with an unconfirmed report of Baseball Size hail in that area. The storm continues on its northeasterly track with the next Tornado Warning being issued for Sangamon and southeastern Menard at 7:48 PM.
A funnel cloud was spotted southwest of Springfield. The rotation weakened after the storm moved northeast of Springfield with a Severe Thunderstorm Warning issued at 8:37 PM for Logan, southwestern McLean and northwestern DeWitt. This same storm continued to track into Ford and Iroquois where a Severe Thunderstorm Warning was issued at 9:52 PM. Rotation once again returned to the storm near St. Anne in southern Kankakee County where some damage was reported.
A cell developed along I-70 near Vandalia and tracked through Effingham. It continued to gain strength before a Severe Thunderstorm Warning was issued at 9:45 PM for northern Clark and Edgar counties. This storm produced some hail and gusty winds.
Meteorologist Adam Del Rosso went to the hardest hit area just west of Springfield were a home was severely damaged by a possible tornado. Del Rosso says the family is safe but their home was destroyed. WAND will have more on this story tomorrow.
Here is a list of storm reports from tonight's severe weather.
Meteorologists Adam Del Rosso and JC Fultz contributed to this report.